The first lady of the 36 states in Nigeria is the advisor to the governor and often plays a role in social activism. The position is traditionally held by the wife of the state governor However, the administration of Mohammed Buhari, President of Nigeria since 2015, nullified the Office of the First Lady
Most first ladies have pursued their own careers before entering the public arena when their husbands assumed the governor's mansion.
Below are details and photos of all the wives of 36 Nigerian state governors:
wives of 36 Nigerian state governors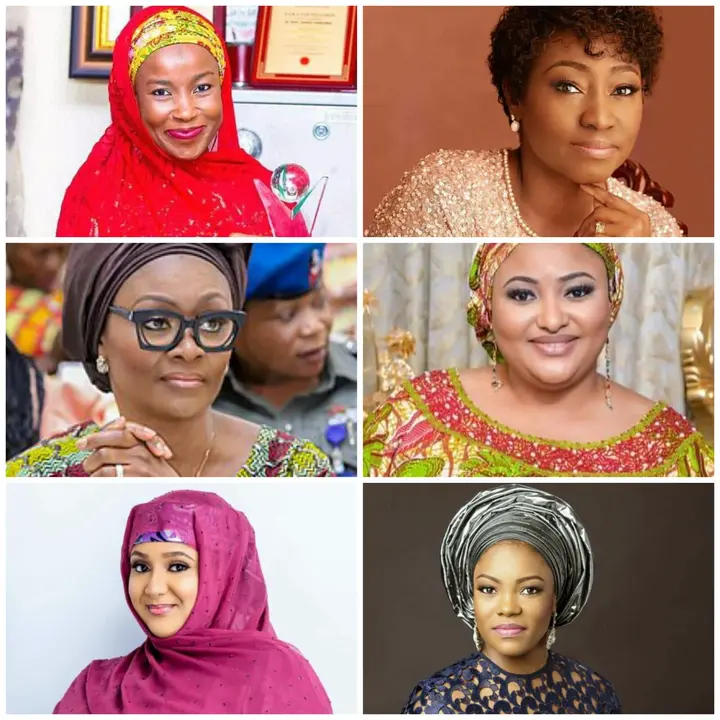 Abia State Governor's wife:
Mrs. Nkechi Ikpeazu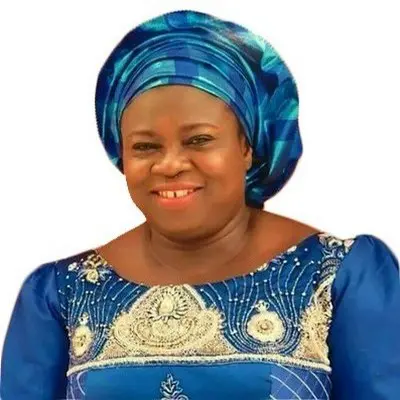 Nkechi Ikpeazu (nee Nwakanma) was born at Ohanze Isiaha in Obingwa Local Government Area of Abia State. She attended Community Primary School Ohanze; Girls High School, Aba; Teacher Training College Ihie; Alvan Ikoku College of Education Owerri; Enugu State University of Science and Technology Enugu; University of Nigeria Nsukka; and the National Open University of Nigeria.
She Most first spouses have pursued their own careers before entering the public arena when their husbands or wives assumed the governor's mansion. has had varied working experiences as a teacher, a ten-year stint as a banker with Lobi Bank between 1986 and 1996, and as a Registrar of Cooperatives with Abia State Government. She is happily married to the current Governor of Abia State Dr. Okezie Ikpeazu. The marriage is blessed with four children. Mrs. Ikpeazu is a Deaconess of the Seventh Day Adventist Church and professes a close relationship with God.
Adamawa State Governor's wife:
Hajiya Lami Fintiri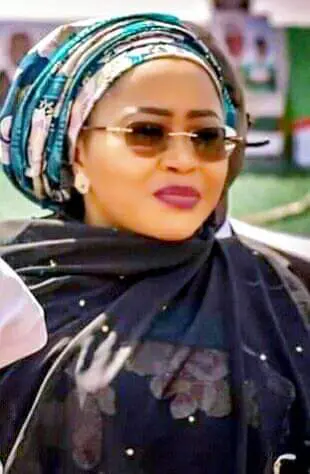 Hajia Lami Fintiri is the wife of The Executive Govornor of Adamawa state. She is a philanthropist, a humanist and one who has the interest of women and children at heart – evident from her philanthropic activities.
Akwa Ibom State Governor's wife:
Deaconess Martha Udom Emmanuel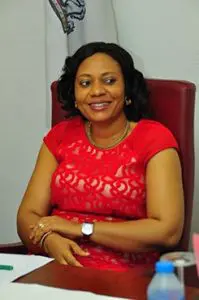 As the Distinguished Mother of all Mothers in the State By Virtue Of Her Position as the Governor's Wife, Mrs. Martha Udom Emmanuel Is a Quintessential Lady with a Unique Style of Leadership. After A Successful Completion of Her Primary and Post Primary Education at Cornelia Cornelly College Uyo, she Went to the University of Uyo where she obtained her Bachelor Degree in Biochemistry (B.Sc. Hons).
As an epitome of moral conduct blended with encapsulating beauty, Her. Excellency, Mrs. Martha Udom Emmanuel in 1996 tied the nuptial cord with her heartthrob, Mr. Udom Gabriel Emmanuel of Awa Iman in Onna LGA who is now the Executive Governor of Akwa Ibom state. The marriage is blessed with children.
Anambra State Governor's wife:
Nonye Soludo
For starters, the name of Soludo's wife is Nonye. She is 51 years old and is an indigene of Aguata LGA of Anambra. She has what might be described as above-average educational qualifications: a Bachelor's degree in Computer Science from the University of Nigeria, Nsukka, and a Master's degree in Accounting and Finance from the University of Westminster, London.
Although Nonye is not as extensively enterprising as her husband, she is far from what the world labels a domestic wife. She is reported to be the CEO of Healthy Living Foods Ltd, the establishment behind the better known Royal Foods.
Nonye is also believed to have some respectable stake in the real estate sector. She is the top figure in the privately-owned Charles Frances Properties. Thus, even after bearing six children for Soludo, Nonye is still up and doing.
Bauchi State Governor's wife:
Hajiya (DR) Aishatu Lami Bala Mohammed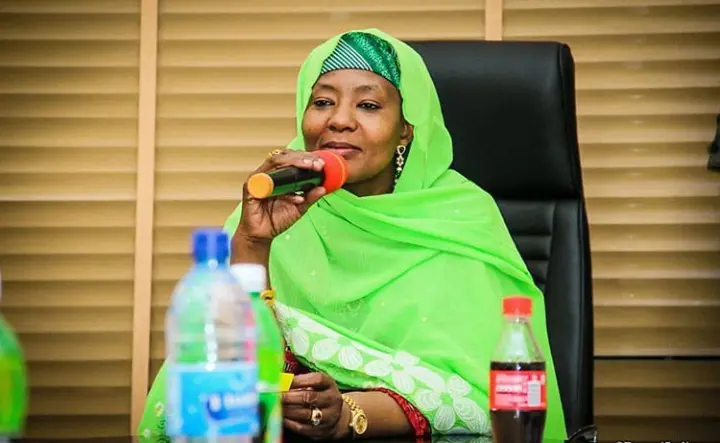 Hajia (DR) Aisha Lami Bala Mohammed, was born on the 7th of May 1968 in Alkaleri Local Government Area of Bauchi State in the North Eastern part of Nigeria.
Hajia Aisha Mohammed grew up in a loving and deeply religious family; and this she has practiced very well in her dealings with people.
Bayelsa State Governor's wife:
Mrs. Gloria Duoye Diri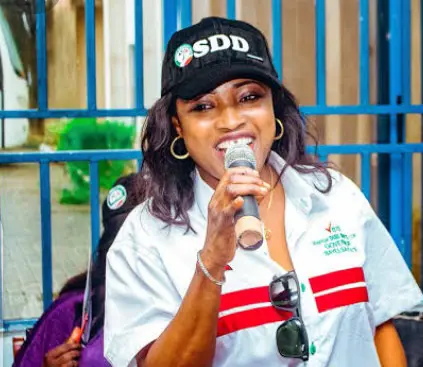 Mrs Gloria Duoye Diri is kind woman, a nurse and a matron. She's the founder of Gloria Diri foundation that cares for the elderly, pregnant teenage girls and drug addicts.
Benue State Governor's wife:
Eunice Erdoo Ortom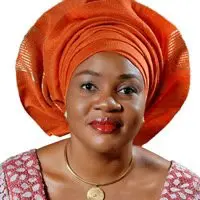 Mrs. Eunice Erdoo Ortom, wife of the Governor of Benue State has served as an administrator in various ministries, departments and agencies (MDAs) in Benue State, as well as the private sector.
Mrs. Ortom has brought sound ideas and knowledge gathered, beginning from her days as a student of International Studies at the Prestigious Ahmadu Bello University, Zaria to bear in decision making process that has ennobled organizations where she worked to realize their set objectives.
Borno State Governor's wife:
Dr. Falmata Umara Zulum
Hajjiya Dr Falmata Umara Zulum the wife of Professor Umara Zulum. She is a very reserved and quiet first lady breaking boundaries in her state.
Cross-River State Governor's wife:
Dr. Mrs Linda Ayade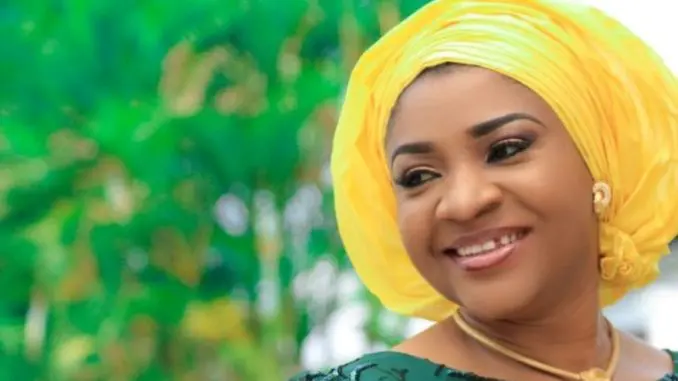 Linda Ugwuye Ayade, Wife of the Digital Governor of Cross River State, Senator (Prof) Benedict Ayade, was born on December 23 and hails from Obudu Local Government Area of Cross River State. She was joint to her husband in marriage on October 2, 1999 and they are blessed with three children.
Mrs Ayade holds an MBBS from the University of Port Harcourt and MPH from University of Wolverhampton, majoring in Health Improvement and Health Promotion. She is also a member of Nigeria Medical Association and General Medical Council of United Kingdom. Until 2014 she worked with the National Health Society in the UK, in 2016, she was awarded a Maternal Health Ambassador by the United Nations for her contributions to reduce childbirth mortality rate in her state.
Delta State Governor's wife:
Dame Edith Okowa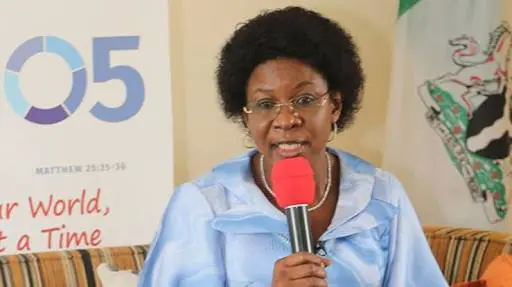 Delta State First Lady, Dame Edith Okowa is a chattered Accountant and she has been described by many as an epitome of humility. She has inspired thousands of Deltans with her humanitarian services. And she's a woman of an inestimable value, a great achiever, a motivator, a pilar, an understanding woman, a prayerful woman and a great mother.
Ebonyi State Governor's wife:
Mrs. Rachael Ogonna Umahi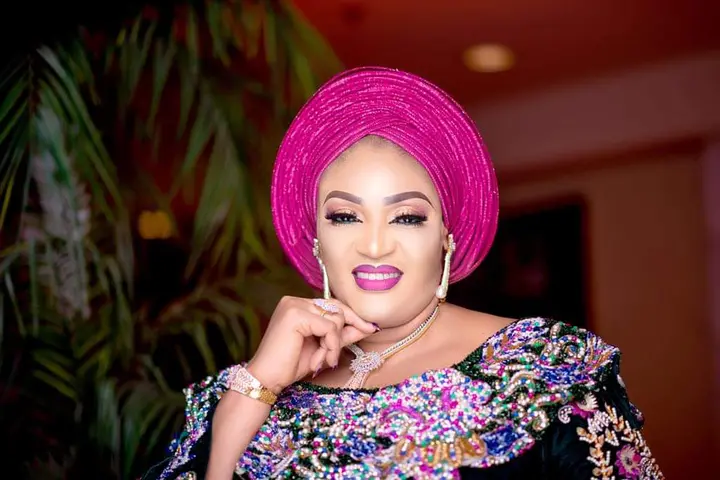 Chief Mrs Racheal Ogonna Umahi, the Erimma 1 of Ebonyi State, the Ogoo-Nwanyi 1 of Uburu, the amiable First Lady of Ebonyi State and most importantly the wife of the innovative and wonder working Governor of Ebonyi State is a woman of extraordinary excellence, embedment of humanity, selfless services and philanthropist par excellence. She is a woman who has defied various odds and challenges to become the First lady of Ebonyi State, and this only proves that she is on a divine mission to liberate and provide succour to women in Ebonyi State.
Edo State Governor's wife:
Mrs. Betsy Bene Obaseki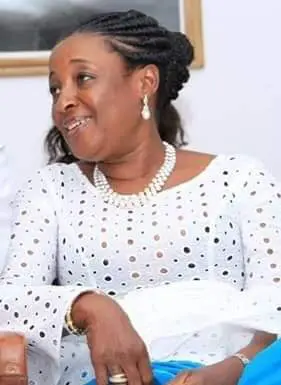 Betsy Bene Obaseki comes from Buguma, Kalabari kingdom, Rivers State, where she was born to Mr. and Mrs Ayibo Amachree. She attended Township Primary Schools at Jos and Port Harcourt. After that, she went on to study at the Benin City Federal Government Girls College. Betsy received her higher education at the University of Lagos, where she earned her Bachelor's and Master's degrees in Accounting. In addition to that, she also studied International Law and Diplomacy, and she has a Master's degree to show for it. Betsy is an alumnus of the Kellogg's School of Business Executive Management Program from the North Western University in Illinois, United States.
Ekiti State Governor's wife:
Professor Olayemi Jumoke Abiodun-Oyebanji
Professor Olayemi Jumoke Abiodun-Oyebanji is a proud Ado-Ekiti indigene.
Prof Olayemi, a princess from Ado Ekiti, is an associate professor at the prestigious University of Ibadan, a seasoned scholar with over 80 publications in the field of Institutional Administration, Higher Education, and Quality Assurance in Education, Human Resource Development and Leadership in Education.
Enugu State Governor's wife:
Mrs. Monica Ugochi Ugwuanyi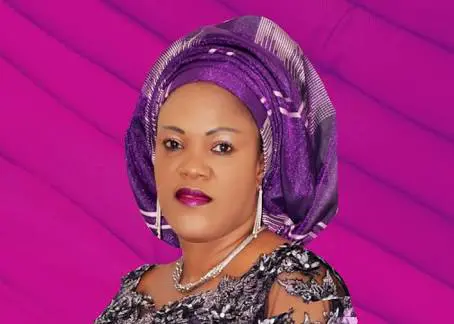 Mrs. Monica Ugochi Ugwuanyi is such a virtuous woman whose counsel can never be valued a little, because her winged spirit is feathered often times with heavenly words, and, like her beauty, ravishing and pure.
This supports the popular saying that behind every successful man is a woman; in this case, Mrs. Ugwuanyi represents even more, a supportive, dynamic and spirited woman of repute.
While standing behind the Husband as 'the Rock of Gibraltar', Her Excellency is not lacking the soothing balm that calms the nerves when tensions are high.
Gombe State Governor's wife:
Asmau Yahaya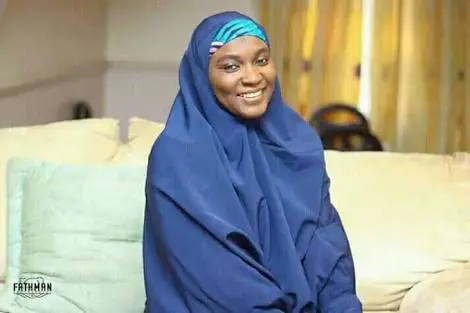 The first lady of Gombe State Hajiya Asma'u Inuwa Yahaya, wife of Governor Muhammad Inuwa Yahaya, is always seen wearing her hijab every day. She is also a big-time businesswoman who calls the shot in her state.
Imo State Governor's wife:
Chioma Uzodinma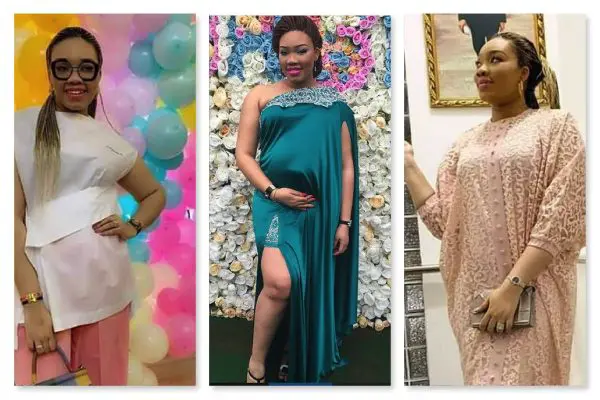 Chioma Uzodinma nee Ikeaka, is the official wife to new Governor Hope Uzodinma. Chioma is a law graduate from Imo State University and may just be the youngest first lady in the history of Nigeria. She hails from Ideato local government area of Imo State Chioma, and got married to Uzodinma in 2015.
The marriage has produced three children, a boy and a set of twins.
Governor Uzodinma was first married to Augusta Uzodinma for 17 years which produced five children.
Jigawa State Governor's wife :
Hasina Badaru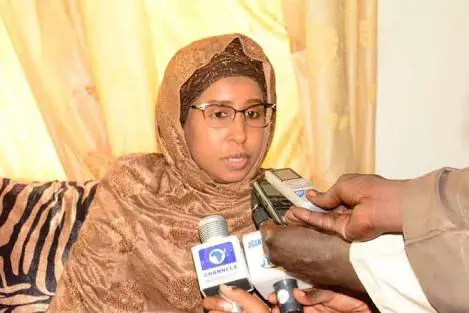 The Wife of the Jigawa State Governor Hajia Hasina Muhammad Badaru is also doing well. She flagged up the disbursement of Five Thousand Naira capital to 2200 women in Gumel and Sule Tankarkar local Government Areas as one of her outstanding achievements from her pet project.
Kaduna State Governor's wife:
Hadiza El-Rufai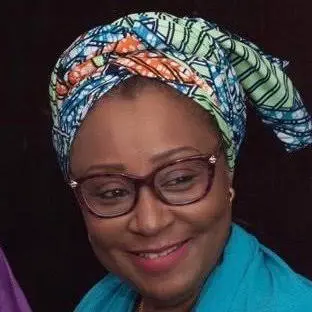 Hadiza Isma El-Rufai is a Nigerian writer (novelist), and wife to the current governor of Kaduna State, Mallam Nasir El-Rufai. She was the founder of Yasmin El-rufai Foundation (YELF), a non-profit literary organization.
El-Rufai was born Hadiza Isma in Kano, Nigeria, to Mohammed Musa Isma and Amina Iya Isma. Her father was a civil servant. She has a BSc and MSc in Architecture (1983) and an MBA (1992) from Ahmadu Bello University, Zaria, as well as a Masters in Creative Writing (2012) from Bath Spa University, United Kingdom.
From there, she worked as a lecturer at the Department of Architecture at Kaduna Polytechnic, a few more years at the National Electric Power Authority, before working in private practice. She also speaks French language fluently.
Kano State Governor's wife:
Hafsatu Umar Ganduje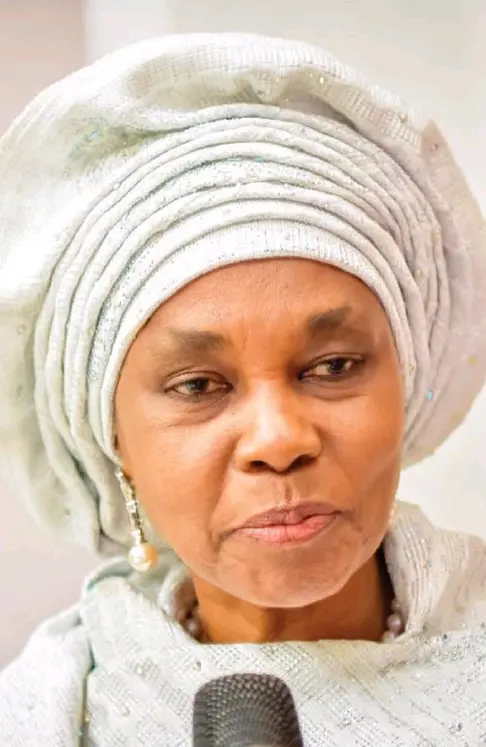 The wife of Kano State Governor, Abdullahi Ganduje is not well-known in public. An indigene of Malam Madori local government area of Jigawa State, she is in her late 50s and blessed with seven children. she was a principal at a school in the Federal Capital Territory. She took a leave of absence to pursue a PhD degree programme in Education Psychology at Bayero University, Kano (BUK), a programme she has since completed. She is a director in the Ganduje Foundation, a philanthropic organisation in the state.
Katsina State Governor's wife:
Hajiya Binta Masari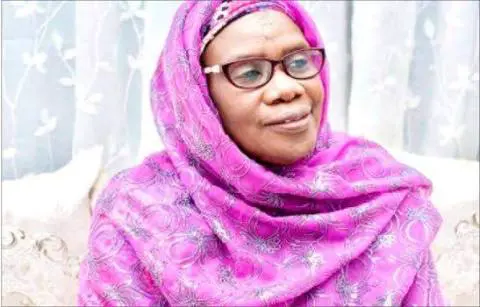 The governor of Katsina State, Bello Masari, has three wives, Hajiya Binta, Hajiya Hadiza and Hajiya Sakiya. Hajiya Binta was the most visible during campaigns and hails from Kofar Soro in Katsina local government, while Hajiya Sakiya is from Kofar Bai of the same state. All the wives are into business.
Kebbi State Governor's wife
Dr. Zainab Bagudu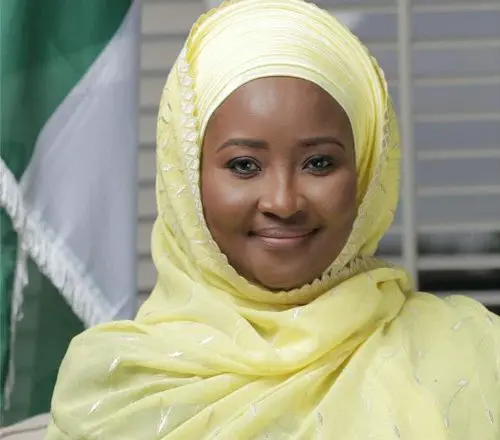 Her Excellency, Dr. Zainab Shinkafi-Bagudu is a Paediatric Consultant, a loud voice in the fight against cancer and a child's right advocate. She is the First Lady of Kebbi state, a platform that has turned her into a role model in the state and beyond. Her advocacy for women, children and the youth in Kebbi state and Northern Nigeria, cuts across health, education and skills acquisition.
Dr. Zainab Bagudu obtained her MBBS (Bachelor of Medicine) from the prestigious Ahmadu Bello University Zaria followed by a specialist training in Paediatrics and Neonatology in the United Kingdom. Amongst other academic qualification, she has a Masters in Paediatrics, a Diploma in Tropical Child Health and membership of the Royal College of Paediatrics and Child Health.
Kogi State Governor's wife:
Rashidat Bello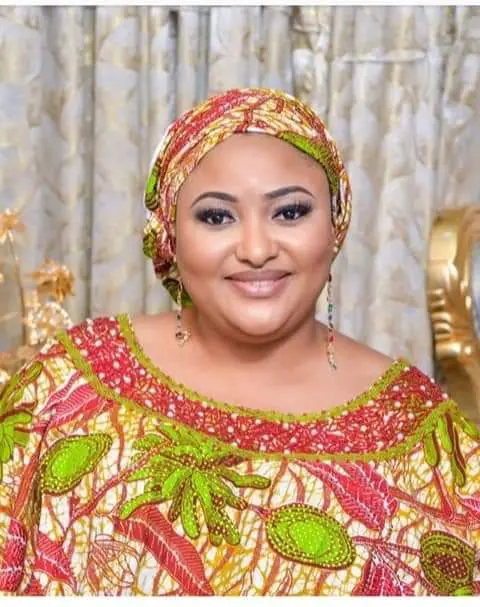 She is the first lady of Kogi State, though the governor has 2 other wives, Barrister Amina Oyiza Bello and Hafosat Bello. Born on 2nd May 1985 in Jattu, Edo State. Mrs Rashida Bello completed her primary education with a first school leaving certificate. Brilliant pretty obtained a West African School Certificate (WAEC). She obtained a degree of Bachelor of Science in Accounting from the University of Abuja. She was an Executive Director at Fairplus International Ltd.Mrs.
Rashida Bello nee Imodagbe, married her first love, Alhaji Yahaya Bello, a young Chartered Accountant from Agassa in Okene Local Government Area of Kogi State who was a seasoned civil servant who diligently worked with Revenue Mobilization And Allocation Commission and a successful business entrepreneur. Married to the Executive Governor of Kogi State and the youngest Governor in Nigeria, Kogites can't do without them.
Kwara State Governor's wife:
Olufolake Abdulrazaq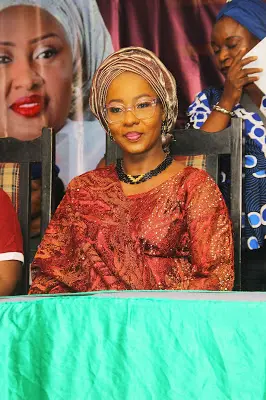 The first lady of Kwara State is all shades of beauty. Her husband is Gov. Abdulrahman Abdulrasak. Born with a silver spoon into the prominent Davies family of Lagos. Her late father, Hezekiah Davies, was a trained journalist and prolific writer. Not just one with a pretty face, she has got a first-class brain too. She beautifies herself with exquisite clothes and accessories.
She also wears lovely and unique glasses that give her the look of a boss. Olufolake, is presently the minister/head of consular, education and welfare, at the Nigeria High Commission in London. At different times, she had been the assistant director, Ministry of Foreign Affairs, Abuja, Nigeria; assistant director, Embassy of Nigeria in Paris; Minister Counsellor, Ministry of Foreign Affairs, Nigeria; Senior Counsellor at Nigeria High Commission, Pretoria; Counsellor at Nigeria High Commission, London, and Third Secretary at the Ministry of Foreign Affairs, Lagos Liaison Office.
Lagos State Governor's wife:
Dr. (Mrs.) Claudiana Ibijoke Sanwo-Olu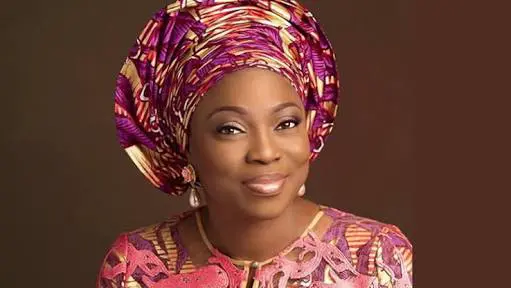 Prior to becoming the First Lady, Ibijoke served Lagos State Government meritoriously for 25 years rising through the ranks to become the Chief Medical Director and Chief Executive Officer of Harvey Road Comprehensive Health Centre, Yaba; and later General Hospital, Somolu.
She is a passionate lover of women and children, the First Lady has also been a strong voice and a leading light in the advocacy against all forms of sexual abuse and domestic violence against women and children. For her, such bestial act must be stamped out of our society and she is relentlessly pursuing that with the desired vigor and candor.
Nasarawa State Governor's wife:
Silifat Sule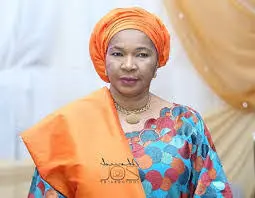 Hajiya Silifat Sule is the first wife of Nasarawa governor, Abdulahi Sule, out of his 3 wives. she is also the first lady of Nasarawa State. She is the CEO of Hope Foundation, her pet project launched to tackle the issues of rape, drug abuse and to promote girl-child education in the state. One of his wives is Hajiya Farida whom he married a few weeks to his swearing-in as the state Governor.
Niger State Governor's wife:
DR. Amina Bello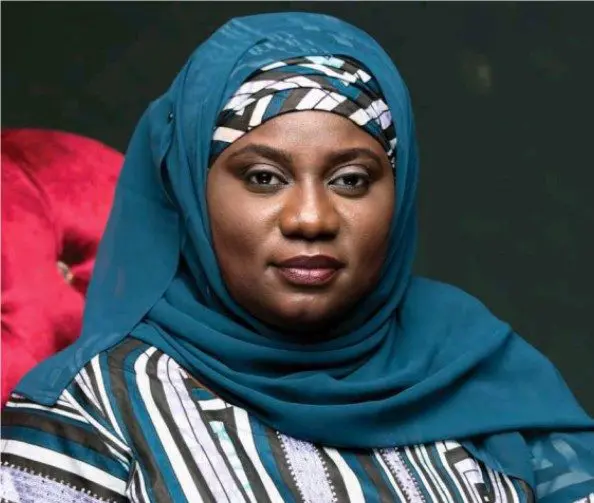 The Wife of the Niger State Governor, Dr Amina Sani Bello is Dr Amina Bello.The daughter of a former head of state, Abdusalam Abubakar. They both have a doctorate degree. Despite her position as the first lady, she has remained committed and passionate for her medical profession impacting on the lives of ordinary Nigerians positively. Mrs Bello, a medical doctor and daughter of the former Head of State, General Abdulsalami Alhaji Abubakar has remained resolute to impact positively especially to the women and children in times of reducing maximally mortality of the affected in Niger State.
Ogun State Governor's wife:
Mrs Bamidele Abiodun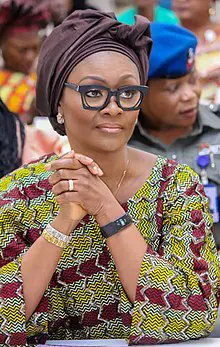 Bamidele Abiodun is a Nigerian businesswoman, philanthropist and wife of Dapo Abiodun, governor of Ogun State, Nigeria. She was born to the family of Professor Oladipo Oduye, a former deputy vice chancellor at the University of Ibadan, Nigeria and the late Mrs Abimbola Wosilat Oduye both from Ilishan-Remo, Ogun State.
Bamidele Abiodun married Dapo Abiodun in 1990 and had five children, including the late Olugbenga Abiodun, a Nigerian DJ also known as DJ Olu.
Ondo State Governor's wife:
Betty Anyanwu-Akeredolu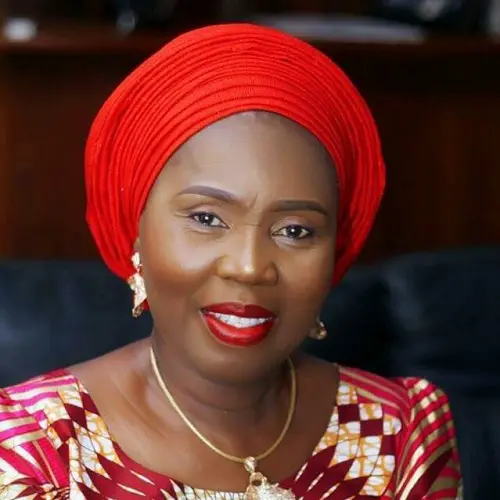 Mrs Akeredolu is an aquaculturist, philanthropist, and the First Lady of Ondo State in Nigeria. She is married to Governor Oluwarotimi Odunayo Akeredolu. She is the founder of the Breast Cancer Association of Nigeria.
She holds a master of science degree in fisheries, major in aquaculture, from the University of the Philippines Visayas in Iloilo City.
Osun State Governor's wife:
Mrs Kafayat Oyetola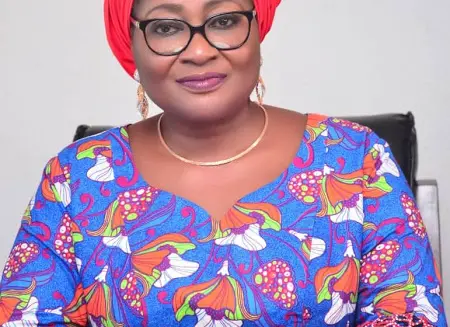 Kafayat Oyetola was born April 2, 1960. She is married to Adegboyega Oyetola the 9th Governor of Osun State, Nigeria. and is currently the 1st Lady of the state.
She is the founder and President of Ilerioluwa Development Initiative, an NGO which is focused on providing assistance to less privileged women and children in Nigeria.
READ ALSO: 5 Dangerous Dogs You Should Not Keep at Home if You Have Kids
Oyo State Governor's wife:
Mrs Tamunominini Makinde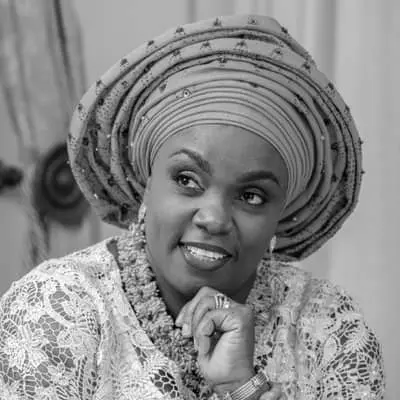 Engr. Mrs Tamunominni Makinde is the wife of The Executive Governor of Oyo State, Governor Oluseyi Abiodun Makinde.
Engr. Mrs Tamunominni Makinde is a philanthropist, a humanist and one who has the interest of women and children at heart.
Engr. Mrs Tamunominni Makinde was born on 6th September 1972.
Plateau State Governor's wife :
Mrs. Regina Lalong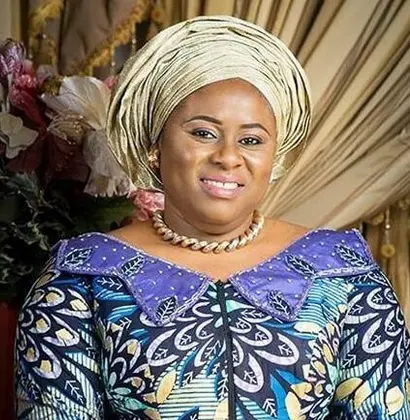 The first lady of Plateau State, Regina Lalong is the daughter of Mr Waklem, a former Accountant-General in Plateau State. Mrs Regina Lalong has HND in Public Administration from Plateau State Polytechnic. She is described as a dutiful housewife and businesswoman per excellence. She is the wife of Gov.Simon Lalong.
River's State Governor's wife:
Mrs. Eberechi Wike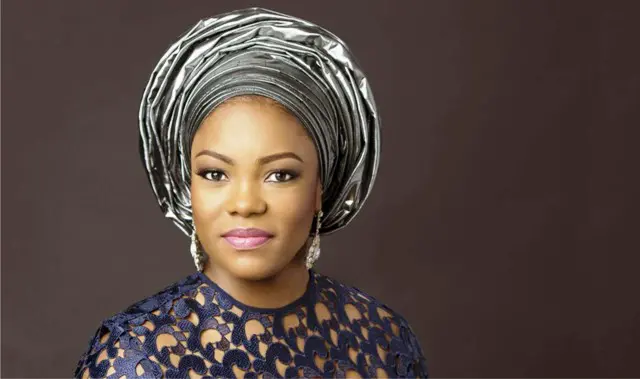 Eberechi Suzzette Wike is a judge of the Rivers State High Court of Justice. She is married to current Governor Ezenwo Wike and is the First Lady of Rivers State since 29 May 2015.
Wike joined Efe Chambers as Legal Counsel in charge of litigation. She was later selected to serve as Magistrate Grade I. While in the service, she rose to Chief Magistrate Grade II, and from there became High Court judge in February 2012.
Sokoto State Governor's wife:
Hajiya Mariya Waziri Tambuwal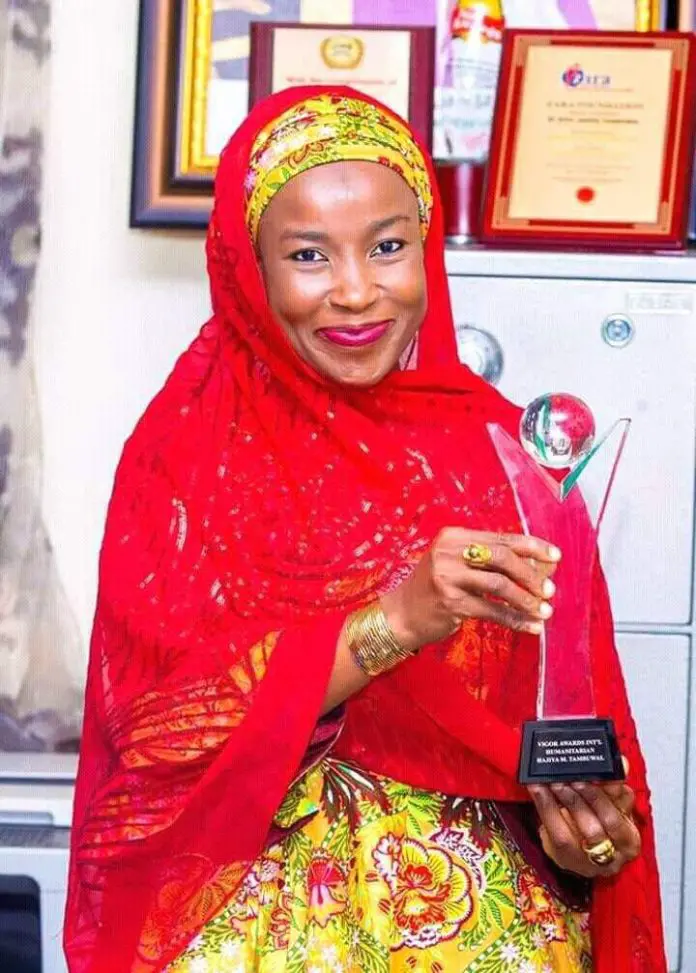 Mariya Aminu Tambuwal is the first lady of Sokoto State and the younger sister to Senator Abdallah Wali, immediate-past Nigerian Ambassador to Morocco, who was also the opposition candidate of the People's Democratic Party (PDP) against her husband in a governorship race at a time. She hails from Sanyinna District in Tambuwal Local Government Area of Sokoto State. The governor also have a new wife, H.E Maryam Mairo Aminu Waziri Tambuwal (nee Mustapha) who is doing equally well with her pet project.
Taraba State Governor's wife:
Barr. Anna Mbasuguhun Darius Ishaku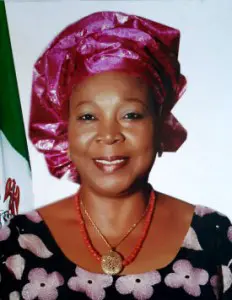 Barr. Anna Mbasuguhun Darius Ishaku, wife of Taraba State Governorwho hails from Vandeikya Local Government Area of Benue State and was born on the 24th of August, 1957 in Wusasa, Zaria to Mr. Paul Erihii and Mrs. Clara Victoria Wayois married to His Excellency, Arc. Darius Ishaku and blessed with five (5) children.
In her quest to support her husband Barr. Ishakue stablished Hope Afresh Foundation Taraba, a Non-Governmental Organization to provide services and programs that will ensure that dividends of democracy spread faster. Her programs are designed for the common good and to change lives positively.
Yobe State Governor's wife:
Hajiya Hafsat Kolere-Buni
Hajiya Hafsat Kolere-Buni is the First Lady of Yobe State. She's a philanthropist and recently she established a foundation to continue assisting vulnerable youths to get education and empowerment.
Zamfara State Governor's wife:
Mrs. Aisha Matawalle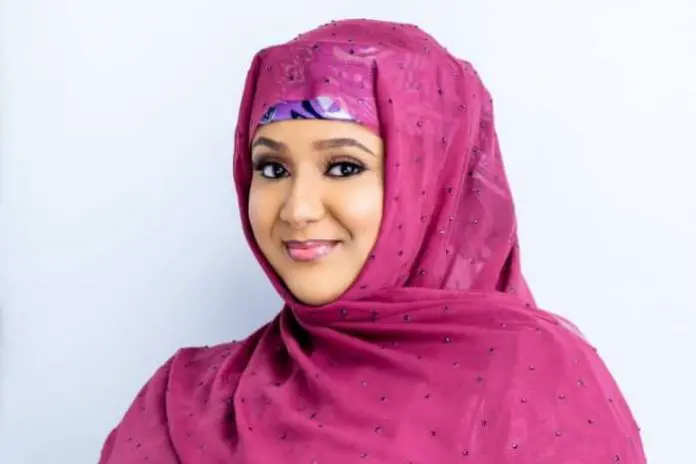 Mrs Aisha Matawalle is the wife of Zamfara state governor and is an epitome of beauty. In what appears to have been a stroke of luck, her husband was sworn in as the governor of the state and rather than seat back and relax, the gorgeous Aisha swung into action and started making a difference. With her effortlessly sweet face, she boasts of being a successful philanthropist and a humanitarian and her media presence shows that she is passionate about women and children.
Please don't forget to comment, like and share.