Shocking before and after photos of a Ukrainian Soldier released from Russian captivity as a result of a prisoner swap emerged and it has since gone viral.
According to reports, the Ukrainian soldier who was identified as Mykhailo Dianov, was released on Wednesday, September 21 after 4 months in Captivity.
The Ukranian Ministry of defence were the first to release the shocking photos showing the devastating condition of Dianov after his release from the custody of the Russians.
It was alleged that the UAE helped broker a prisoner exchange between Ukraine and Russia that saw Dianov released.
Before his capture, Mykhailo Dianov, helped defend the Azovstal plant in Mariupol. He trended in Ukraine after the release of a photo where he smiles despite the serious injury to his arm inside the Azovstal steelworks during the early stages of the war.
READ ALSO: PHOTOS: John Lyon, Bayelsa's Most Wanted Kidnap Kingpin Arrested In Abuja
After four months in Russian prison, Dianov said he did not receive any adequate medical help from the Russians.
The Ukranian ministry of defence tweeted on Friday evening;
"Ukrainian soldier Mykhailo Dianov is among the fortunate ones: in contrast with some of his fellow POWs, he survived russian captivity. This is how russia "adheres" to the Geneva Conventions. This is how russia continues the shameful legacy of Nazism."
When compared with what he looked like before captivity, Dianov is a literal shell.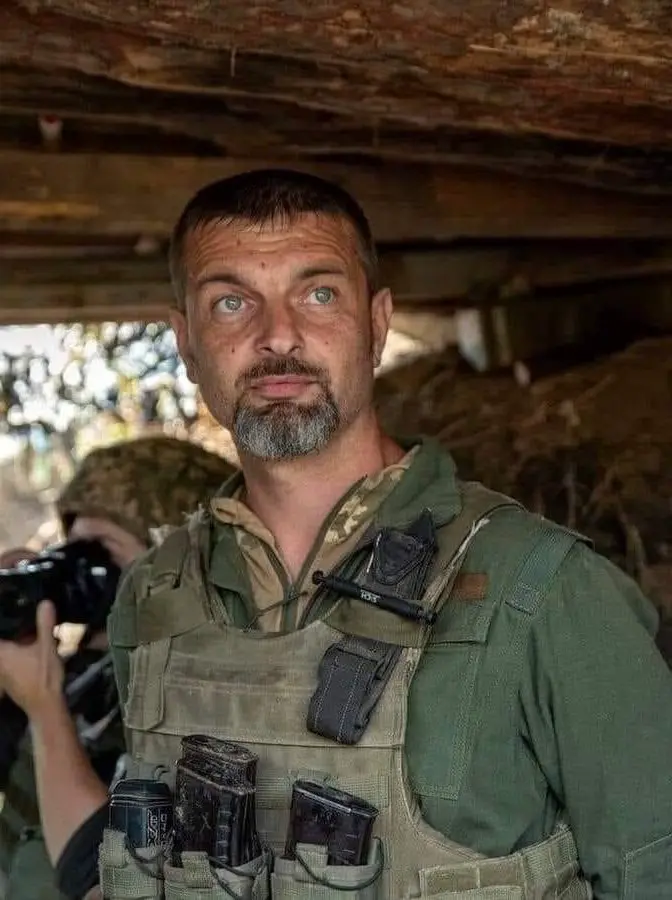 On Thursday, Volodymyr Zelenskyy, the President of Ukraine, said the country had secured the release of 215 people in Russian captivity.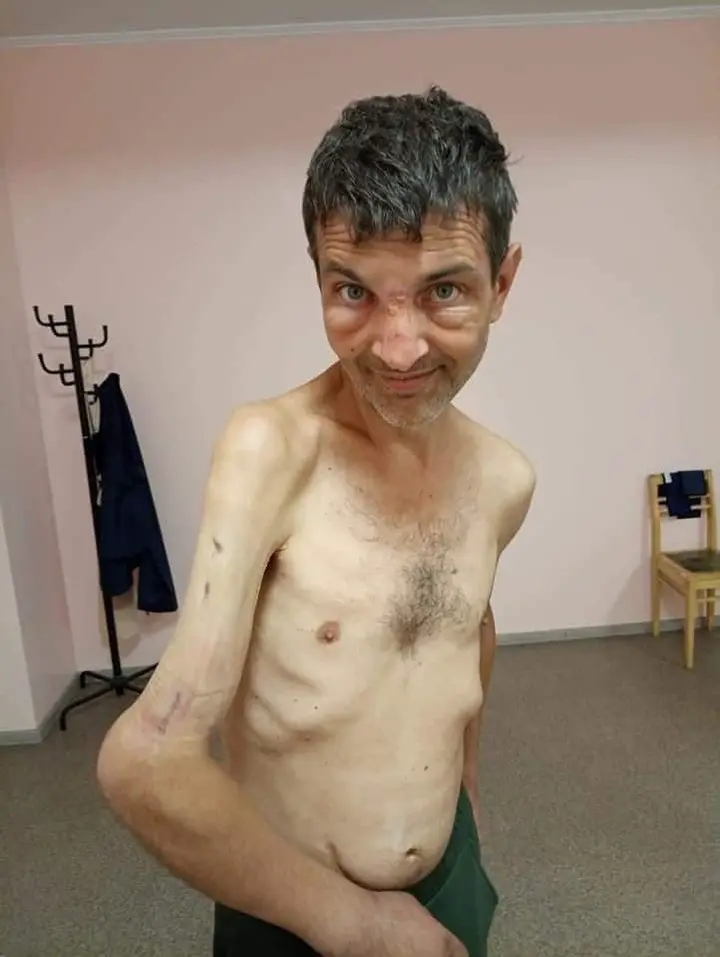 "We returned 215 people from Russian captivity: 188 defenders of Azovstal and Mariupol. 108 Azov warriors, national guards, marines, border guards, policemen, territorial defense, Security Service employees. They're safe now. We remember and try to save everyone," Zelenskyy tweeted.
Ukraine has reached an agreement with Recep Tayyip Erdoğan, the President of Turkey, to send its released Azov commanders to Turkey until the end of the war with Russia.
"They will be able to see their families. I sincerely thank President Erdoğan for his leading role in liberating our people," Zelenskyy said.