Man kills leopard with his bare hands, says; "I stared death in the eyes. I stood with my fists clenched, ready to punch like a boxer. I told myself one of us had to die."
These are the heroic words of Ndumiso Mona who battled with a stray leopard that allegedly escaped from the Kruger National Park (KNP).
Standing on the stoep of his partially built home in the village of Matsulu in the Mbombela Local Municipality in Mpumalanga, the young man dressed in work overalls, grey socks and sandals recounted his ordeal that played out mid-morning on 21 July.
"I was hanging out outside a local shop with friends when we heard about a stray leopard roaming near my home. My instincts told me to run home. I was worried about my two siblings, who were at primary school," he said while clinching his fists like a boxer.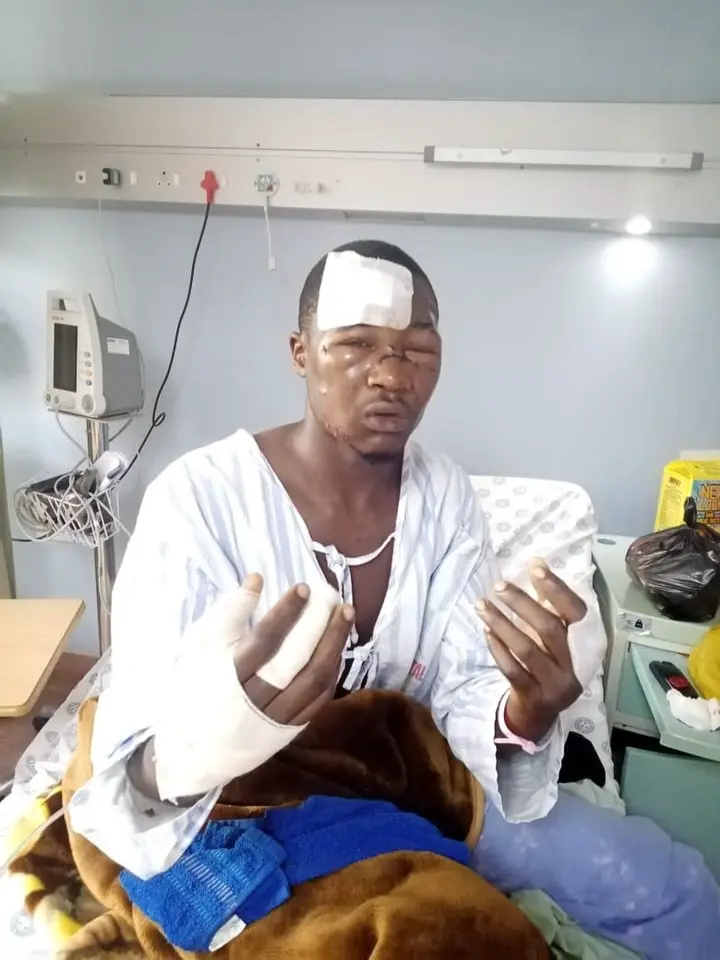 "I ran and passed my home… when I saw it. I turned around, and it growled behind my back. I turned again. We stared at each other's eyes. We both stood for about two minutes facing each other," said the 23-year-old.
Mona continued: "My heart was pumping heavily. It opened its mouth, and I saw sharp teeth. It was ready to pounce. I clenched my fists. There was no turning back. I told myself that one of us wouldn't make it alive. That was not going to me." He said minutes later the wild cat jumped on him.
READ ALSO: Faisalabad Businessman abducts daughter's classmate, sexually abuse her for refusing to marry him [Video]
"It slapped me with its right paw. I punched it in the chest. It fell. It jumped at me again. I punched. It fell. It sprung on me again, going for my face. I grabbed its neck. Its hind legs tore my pants. "We both fell to the ground and rolled. I didn't let go of its neck.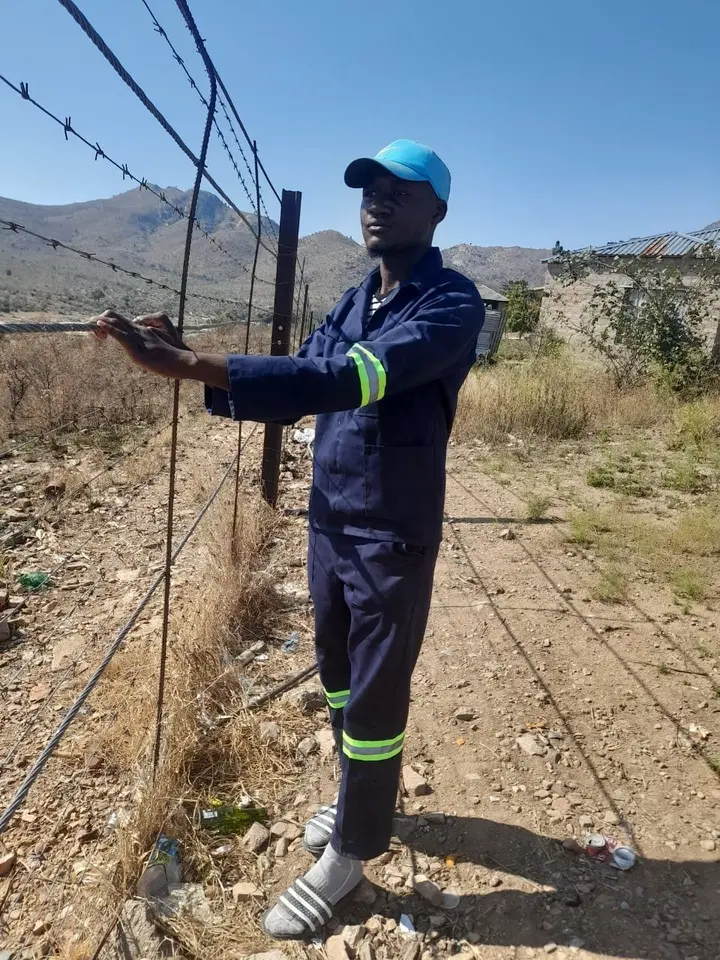 While on the ground with our eyes stuck on each other, I screamed for help. A man arrived. He stoned it until it died," said Mona.
Mona added: "I let go and noticed that it was gone. It died before my eyes. I later noticed all my injuries on my face, palm and hand."
Mona, whose face is still swollen and slightly disfigured, said he was taken to Rob Ferreira Hospital where he spent eight days before being discharged. Above his nose is a scar running below the left eye to the right. Below his left jaw, another visible scar runs towards the ear. Mona's left palm has a bite wound, his left arm is swollen, and a few fingers are broken. "This incident has left me traumatised.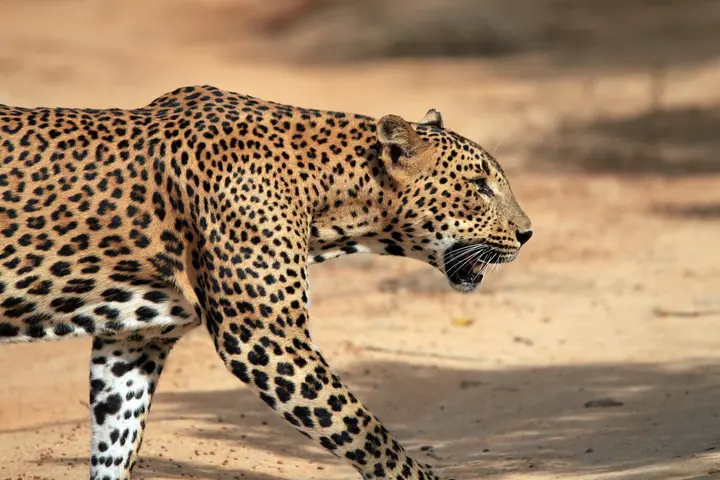 I have nightmares battling with the animal. In all my nightmares, I emerged victorious, and the leopard remained alive," Mona said.
"I was lucky to punch it with my fists. If not, it would have gone to my face or throat. "I had to defend my life. I am too young to die," Mona said.
His mother, Sibongile Nkosi, thought her son had died. "When I heard the news, I thought he was no more. I was relieved when hearing that he was alive in hospital. I am thankful that he survived. I have heard how wild cats have killed many people.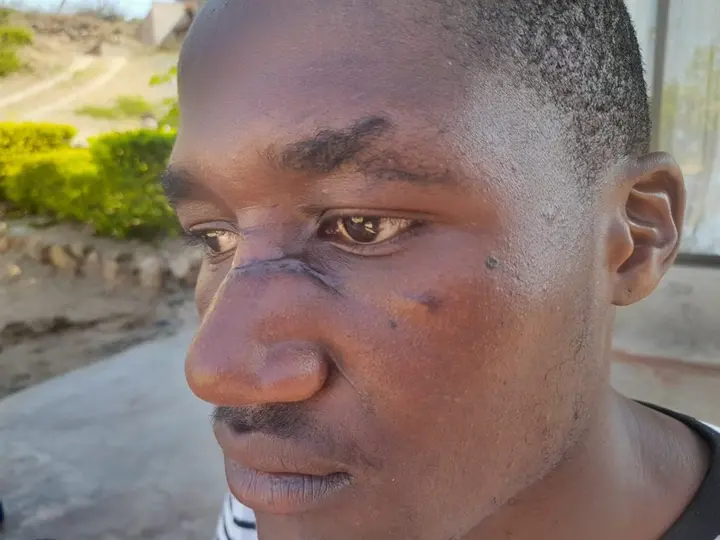 I wish he could get counselling. I want compensation," Nkosi said. The animal was taken away by officials claiming to be from the KNP.
KNP spokesperson Ike Phaahla said that any animal that escapes from the KNP or private reserves becomes the issue of the provincial authority. However, the Mpumalanga Tourism and Parks Agency (MTPA) said the veterinary fence around the KNP was found to be intact during their inspection.
"During our inspection, we did not find any holes in the fence," said spokesperson Kholofelo Nkambule. She added that the MTPA is the custodian of nature conservation on Fauna and Flora in the province and has no policy that deals with compensation for incidents relating to animals.
"All wild animals in the province are regarded as res nullius (belong to no one)," Nkambule said.
Credit: News24.com.