Queen Elizabeth II, the longest-reigning monarch in British history, has died aged 96, drawing to a close the country's second Elizabethan era.
One story about the queen that Nigerians would never forget and that cannot we wiped out of the history books of Nigeria is the story of "the queen and Louis Odumegwu Ojukwu's Rolls Royce."
Louis Odumegwu Ojukwu, who was reportedly Nigeria's first black billionaire and the first president of the Nigerian Stock Exchange, was knighted by Queen Elizabeth II just before Nigeria gained its independence in 1960.
He received the royal honor after lending his fleet of trucks to the British during World War II. He was so affluent that the colonial government requested that the Queen be driven around in his Rolls-Royce, which was reportedly the only one in the nation at the time, during her visit in 1956.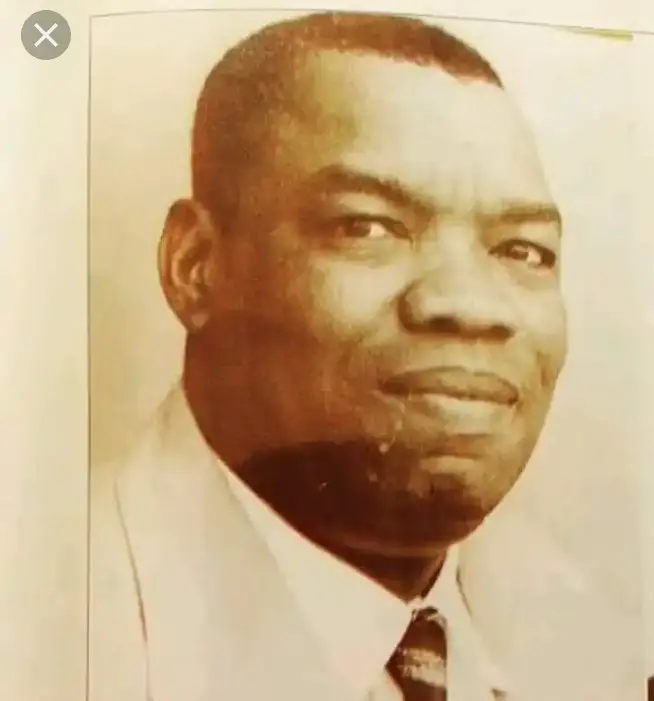 According to reports, during the outbreak of World War II in 1939, the British government requested for his fleet of trucks to fight the war, and he willingly offered them.
Due to his good deeds and sacrifice to the Government of Britain, he was awarded a Knight of the British Empire (KBE) Honours in 1945.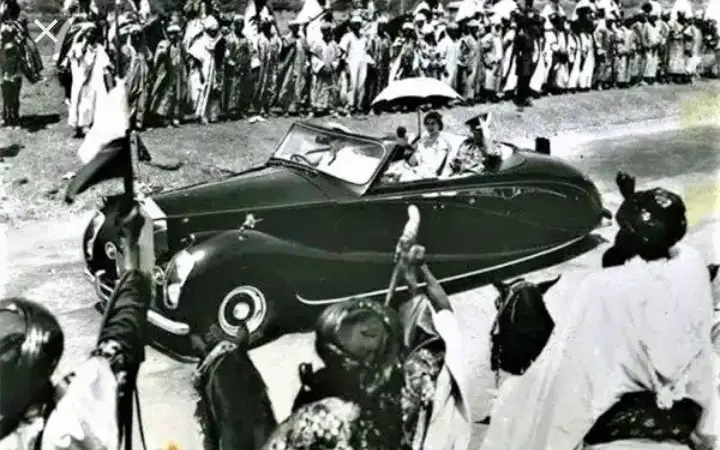 Profiled in September 1965 by TIME magazine, Ojukwu made his money by importing dried fish for resale, and diversifying into textiles, cement and transport. When he died a year later, his wealth was an estimated $4 billion in today's economic value. (Forbes Africa)
As his wealth grew, his influence and clout began to extend beyond the industry. He was active in pre-independence politics and was a donor of the National Council of Nigeria and Cameroons (NCNC), a political party which had Nnamdi Azikiwe as one of its members. At a point, he was elected to the House of Representatives.
READ ALSO: Read the story of Abdul-Samed, The Modern Day Goliath Found In Ghana [VIDEO]
Back in his familiar terrain of commerce, Ojukwu became even more influential. He sat on the boards of many of the country's biggest companies and was also a founder and first president of the Nigerian Stock Exchange.
President, African Continental Bank, Chairman, Nigerian Cement Company (NIGERCEM), CEO, Ojukwu Transport Company, Chairman, Nigerian National Shipping Line, Chairman, Lion Of Africa Insurance Company, Chairman, BISCO Nigeria Limited cool Chairman, Nigerian Industrial Development Bank, Vice President, Lagos Chamber Of Commerce, Chairman, Palmline Shipping Company, Chairman, Nigerian Produce Marketing Board.
By the time of his death in 1966, Louis Odumegwu Ojukwu's wealth was worth $40 billion by the current value.
His son, Chukwuemeka Ojukwu, who also ended up a billionaire, returned from Oxford University at the age of 22 with a master's degree in history and led his fellow Igbos into the Nigerian civil war as head of the secessionist state of Biafra in 1967.
Their hometown Nnewi, in the southeastern Nigerian state of Anambra, either by luck or sheer determination, has produced more naira billionaires than any other town in Nigeria and perhaps all of Africa.
The Igbo people, who occasionally refer to themselves as the "Jews of Africa," are born entrepreneurs. They have built themselves from the ground up, with little help from the government, after a controversial policy left them all with 20 pounds each, regardless of their bank balance, at the end of the Nigerian civil war in 1970.
Nicknamed the Japan of Africa, Nnewi is famous as a hub for automobile spare part dealers, and most recently, Innoson, Nigeria's first indigenous car assembly plant.
The town is also known for its factories that manufacture household goods and is home to the biggest road transport companies in the country. Nnewi, with a little over two million residents, is a 30-minute drive from the Onitsha – the biggest outdoor market in West Africa – on the banks of the Niger River.