A mild drama ensued at the Akwa Ibom State High Court on Thursday, when Uduak Akpan, the convicted killer of Akwa Ibom jobseeker, Iniobong Umoren, who was sentenced to death by hanging tried to escape.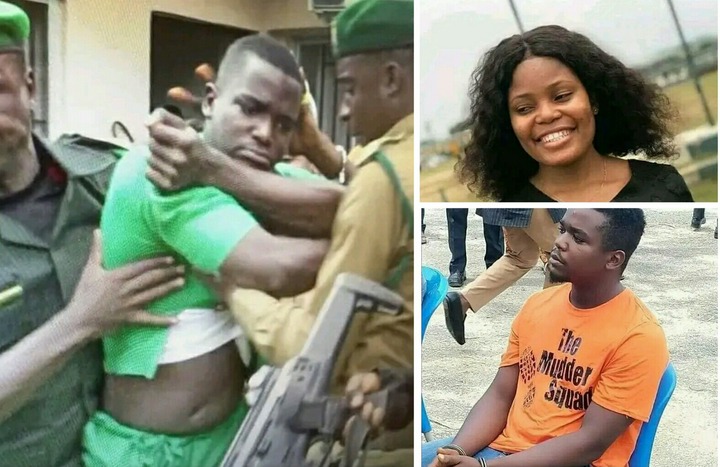 Akpan attempted to escape shortly after the sentence was announced by the trial judge, Justice Bassey Nkanang but he was overpowered by security operatives and bundled into the waiting prison van.
Ini Umoren, a University of Uyo philosophy graduate, died in April 2021, While awaiting mobilization for the National Youth Service Corps (NYSC) program. She reportedly me Uduak while she was job hunting during the waiting period.
READ ALSO: Police Rescue Grand Mother And Her Children From Jungle Justice
READ ALSO: Drunk Driver Abandons Boss' Car On The Road After Getting Drunk At Fela's Shrine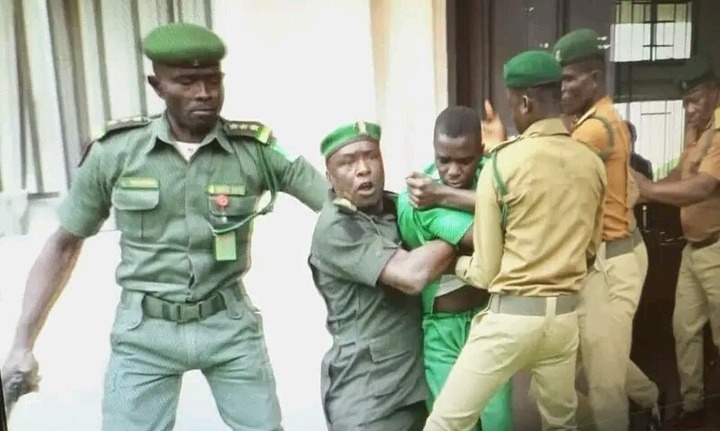 Uduak's father, Frank Akpan, and his sister, Anwan Bassey, who were also in custody of the police as 2nd and 3rd accused persons in the case were discharged and acquitted.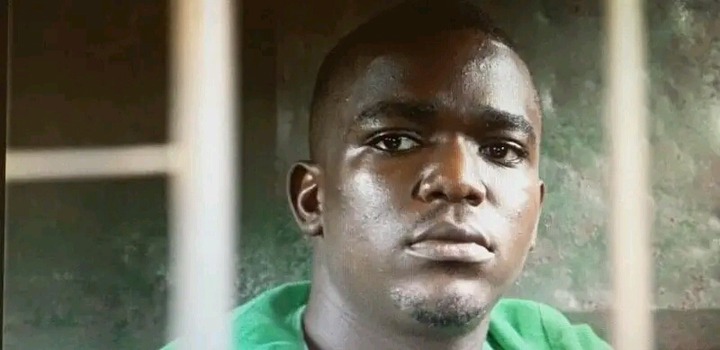 In the lengthy, over two-hour verdict, the judge declared that the prosecution's case for rape and murder against Mr. Uduak Akpan was beyond a reasonable doubt.
On July 26, 2021, the defendant made his first court appearance and entered a plea of guilty to murder but not guilty to rape.
Having been lured out of her home in Uyo with a fake job interview by Uduak Akpan, the victim went missing on 29 April 2021.
Ms Umoren's friend, Uduak Umoh, said she heard her scream for help when she established contact with her on the phone.
"She sent me a 1sec audio record on WhatsApp and I had to call her back to know if she wanted to say something to me but immediately I called her, I heard her screaming," Ms Umoh had tweeted during the search then.
The situation forced several Nigerians to use the hashtag #FindHinyUmoren to help track the missing woman's location or uncover the identity and location of the person she went to meet.
On April 30, 2011, Ms Umoren's corpse was exhumed in a shallow grave by police operatives, a day after she was raped and killed at Akpan's family compound.
Her gruesome murder sparked nationwide outrage and condemnation over increasing rape cases in Nigeria.