The Ogun State police command have arrested a 23-year-old lady identified as Mary Olatayo for allegedly selling her 3-week-old baby for N600K. 
The 23-year-old mother, said to be a runs girl, Mary Olatayo, had sold her three-week-old baby for N600K, the Ogun State Police Command said.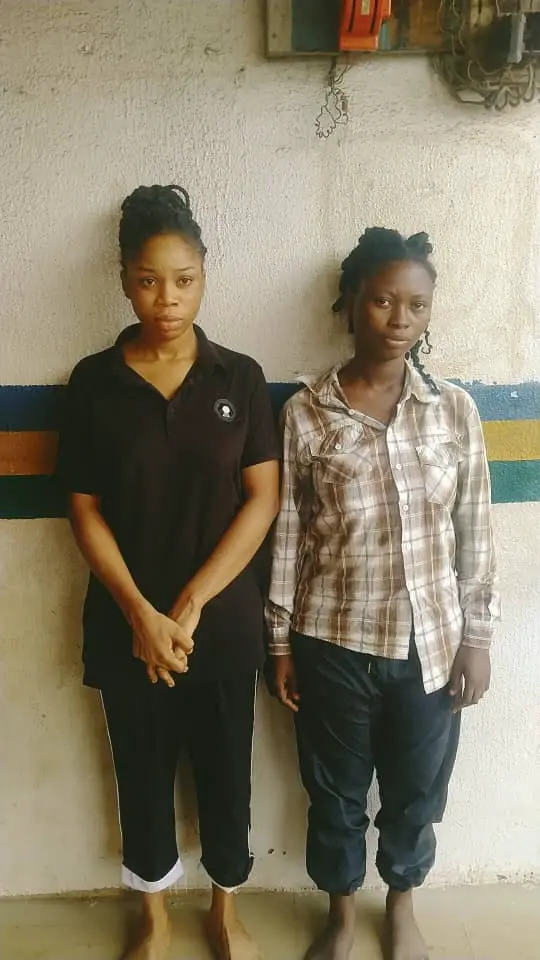 Olatayo was arrested by the police on August 18, following a complaint from the father of the baby. The complainant [the father] told the police that the suspect(the lady) got pregnant for him while being in a relationship with him.
READ ALSO: Jos religous crisis: how being a popular footballer saved my friend from being killed
The complainant (the father) further revealed that he rented an apartment for the suspect to stay in until she gave birth to the child. The complainant further revealed that the lady disappeared three weeks after giving birth to the child.
The suspect (Mary Olatayo) was later found in a hotel with another man.
After being arrested by the Ogun Police, Mary Olatayo (the suspect) confessed to the police that she had sold the baby for N600K to someone in Anambra State, pointing out that she saw the baby as a disturbance to her business and that was why she decided to do away with the baby. 
"She confessed that it was her friend Chioma Esther Ogbonna who led her to the buyer in Anambra state and that they both shared the money equally," he said.
However, the Commissioner of Police, Lanre Bankole, revealed that further investigation concerning the issue has been carried out and full details will be communicated soon.