An enhanced intelligence-led COIN operation, assisted by vigorous ground and aerial offensives by Niger Republic troops on suspected Boko Haram and ISWAP hideouts, has recently delivered significant results with numerous Ganima (spoils of war) for Niger republic.
These recovered weapons were allegedly being trafficked and intercepted in ingal city, near the Agadez region, according to sources.
The weapons were apparently transported from Libya on two Toyota Tundra trucks.
The interception and confiscation occurred as a result of the Niger Republic's aggressive offensive to control its border against ISWAP, with the goal of denying them freedom of movement of supplies and armaments across any of its terroritory.
To secure our porous borders, we have to be on our toes because the protection of national security necessitates effective border management. The border serves as both a first line of defense against terrorism and a last line of defense for a country's territorial integrity.
Many years ago, the Nigerian government's anti-Boko Haram policy highlighted the country's porous borders and its usage as a conduit for illegal arms trafficking.
In one of his YouTube videos, even the late Boko Haram commander Mohammed Yusuf revealed that the group received weaponry from Niger, Cameroon, and Chad, a sign that our borders are porous and without proper monitoring.
In recent months, Boko Haram and ISWAP (the Islamic State in West Africa Province) have increased their brutal attacks on government and civilian targets.
Thousands of people have been killed in violence blamed on the organization, and tens of thousands more have been internally displaced as a result of the insurgency and the military operation that has accompanied it.
The increased sophistication of the arms and munitions used by Boko Haram and ISWAP militants in recent attacks, as indicated by security force seizures in northern Nigeria, is of particular concern.
Some of these weapons may have made their way to the country's north, where Boko Haram and ISWAP terrorists are very active.
Northern states in Nigeria are not the only ones with porous borders. Criminal groups operating in the lucrative illegal oil bunkering and abduction industries in the Niger Delta have made the country's southern regions a desirable destination for illegal arms traffickers.
Embargoes, targeted sanctions, export and import rules, and disarmament, demobilization, and reintegration are all examples of traditional small arms control measures that have failed to produce significant results.
READ ALSO: Rising Insecurity In Nigeria: Checkout 11 State And Non-State Security Outfits Helping Out (Photos).
The viability of such programs is jeopardized in Nigeria, where weak institutions, local arms production capacity, corruption, and porous and undermanned land and marine borders have resulted in the possession of thousands of illegal firearms by non-state actors and criminal groups.
Former Nigerian Interior Minister Abba Moro said in 2013 that there are about 1,499 irregular (illegal) and 84 regular (legal) entry points into the country. This demonstrates how weak these boundaries are, allowing for illegal international weaponry trafficking.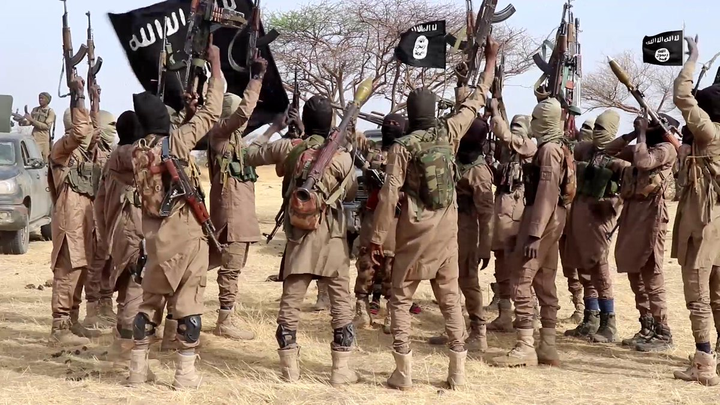 Boko Haram and ISWAP fighters have discovered techniques of hiding and successfully trafficking SALWs across and inside Nigeria's borders because to the porous nature of the country's boundaries.
Recommendations
1- Reconnaissance drones could be used by the Nigerian government to help monitor the borders at a lower human and material cost.
2- The Nigerian government must also be able to trace, monitor, and safeguard weapons recovered by security personnel during Boko Haram and ISWAP kinetic operations.
3- Border policing that is effective will assist to prevent Boko Haram and ISWAP militants from obtaining weapons and other types of support from violent extremist groups in the West African sub-region.
4- The Nigerian government must adopt a new approach to border security that comprises an integrated mix of development initiatives for border communities, highly trained and dedicated border officials, and improved border situation awareness infrastructure.
To read more about the porous border situation in Nigeria VISIT.