Surfing the internet yesterday, I came across a viral video of Nigerian soldiers working In the rain. Obviously, they were going after terrorists and criminal elements who have made thick Nigerian forests their home.
[fb_plugin video href=https://www.facebook.com/104373415121868/posts/pfbid02mSnxdEpcQm2NUUwqQ4Yayc9NgYMhyWT1LedBy9ASZbB94qvXCZm7MZCGiHCYZHdql/?app=fbl]
The video hit me so hard, and I began to wonder, how, despite the rain, the "bad weather," they did not budge, they kept moving, their mission was their objective and they were not thinking of any other thing than to execute them.
"Bad weather", i thought to myself, "wouldn't this affect these soldiers while trying to keep up with their mission?"
At this point, I jumped on my goggle search engine, and typed, "bad weather and Nigerian soldiers/images." Amazingly, I came across some fascinating photos that shows really how bad weather is affecting Nigerian military operations.
My findings led me to conclude that, although the rain In the viral video was minimal, these soldier should have stayed somewhere safe until after the rain to avoid matters that touch the heart.
I will reveal my reason as we progress.
I did a collection of the photos, and did a little findings on "bad weather and Nigerian soldiers." Below are my findings;
Numerous military studies cite weather as one of the major factors in battle.
My collection of photos describes the hardship suffered by Nigerian soldiers during military operations in the battle fronts as a result of bad weather especially during the wet season.
According to my findings, acled data suggest that government attacks on Boko Haram and other criminals pick up in the dry season.
That is to say, In the dry season, which runs roughly from October to April, the cloudless sky is ideal for air strikes. The ground is baked hard enough for armoured vehicles to move around. Leaves and grass shrivel up, enabling our troops to spot criminal elements far away.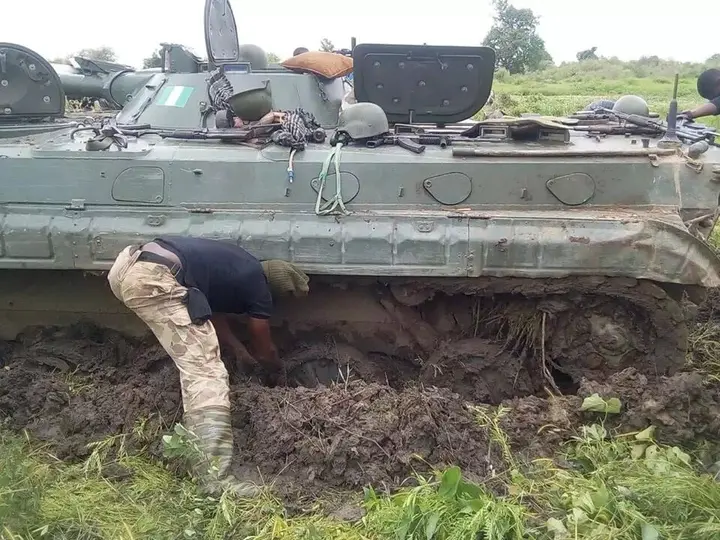 However, the wet season have a major influence on your ability to pick out a target from the background. Heavy rainfall, for example, affects sounds, and detection of objects becomes nearly impossible for troops.
Heavy rainfall also affect Nigerian Air force operations. For instance, the Nigeria Air Force once noted sometime ago that bad weather reduced their operation against Boko Haram forces in the North East region.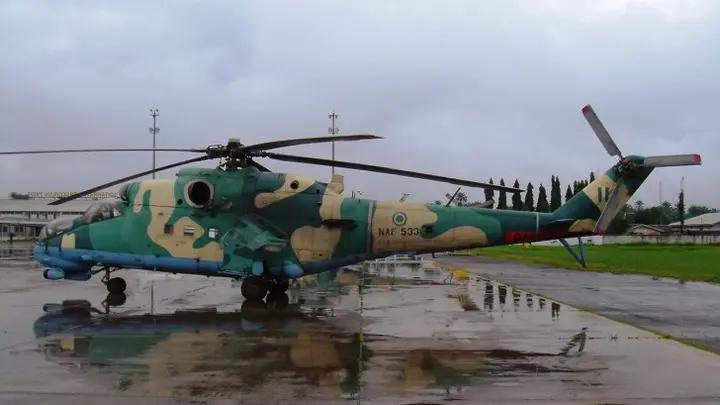 The commander of the air component of Operation Lafiya Dole, at that time, Air Commodore Tajudeen Oladele, said thunderstorm and heavy rainfall, was forcing the Air Force to cancel several flight operations against the terrorists.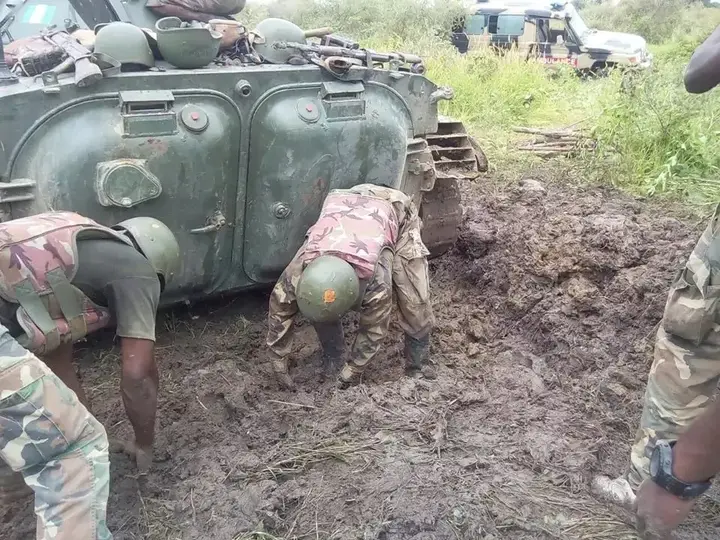 Additionally, the rains turn the earth to knee-deep mud as depicted in some of this images. Soldiers in bogged-down trucks will become sitting ducks. The insurgents, who often zip around on motorbikes, may regain the initiative and ambush.
See more photos below;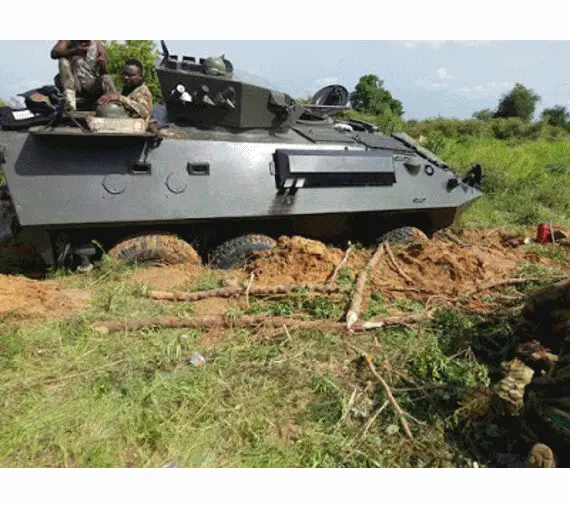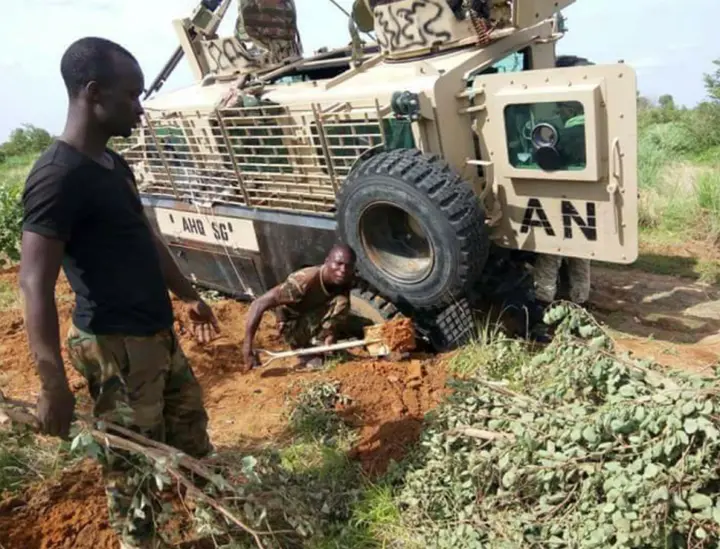 READ ALSO: 59-year-old man arrested for allegedly raping an 18-month-old baby
READ ALSO: Ebubeagu operatives in search of ESN allegedly kill young widow in Imo: report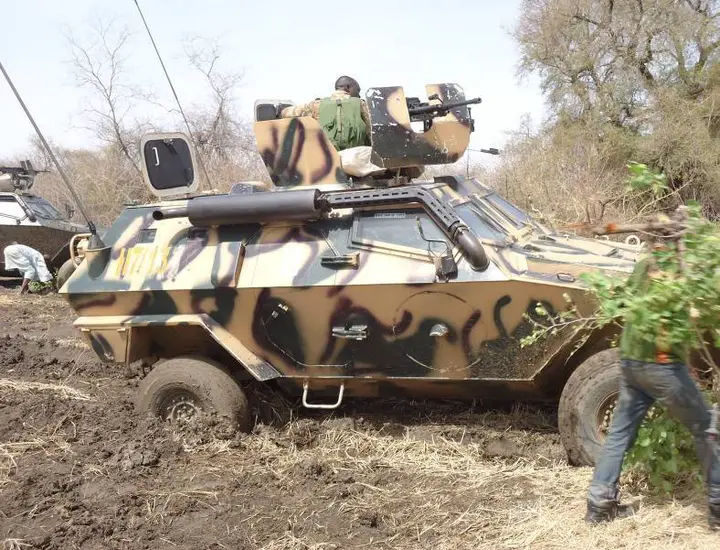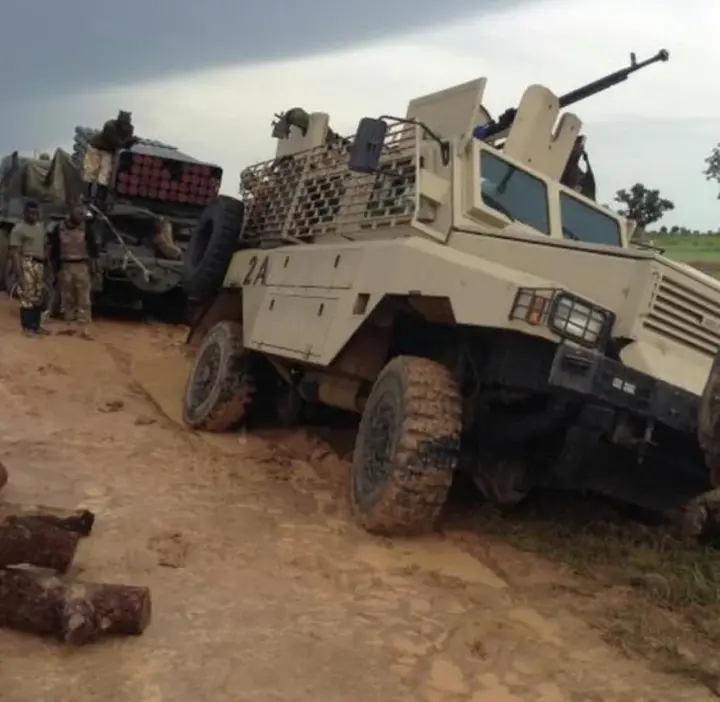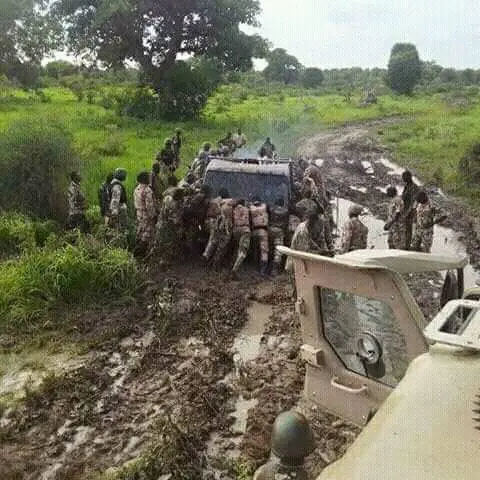 Conclusion
The range of climate and extreme weather events, including high and low temperatures, drought and floods, high and damaging winds, and heavy or blowing snow have significant impacts on military operations.
These impacts include increased risk to life and safety, injury, and a degrading effect on mission performance.
The effects of rainstorms and extremely cold weather are felt across a range of tasks from intelligence gathering by sensors to mobility of vehicles and personnel.
Moving about in the rain Is a luxury the military cannot afford at this time. Especially, not at a time when terrorists are capable of anything.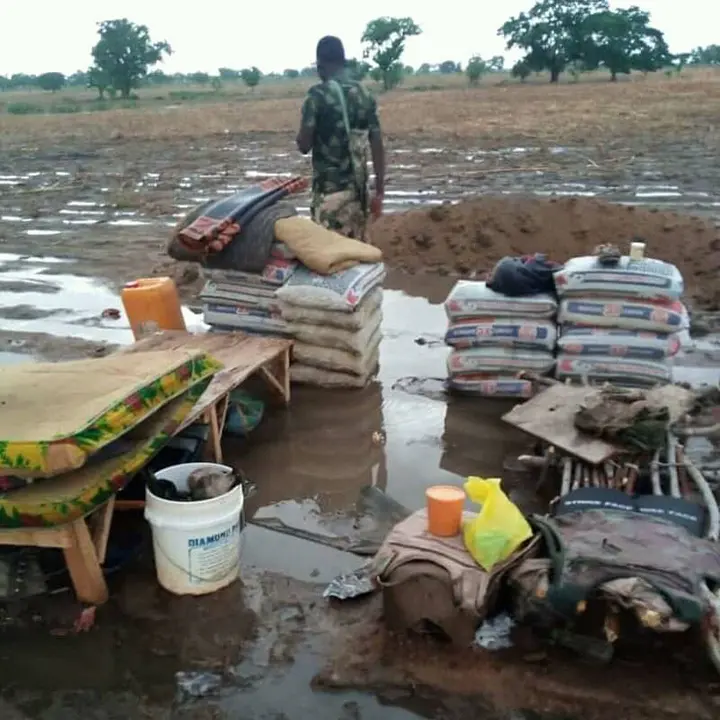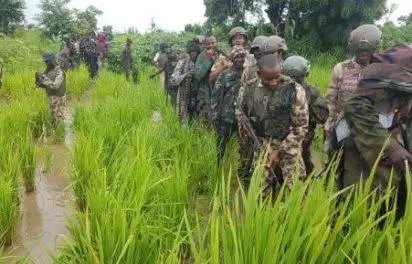 Recommendation
Commanders planning military campaigns need to evaluate the impact of weather and climate on factors such as vehicle mobility, soldier performance, fuel consumption, water resources, and visibility.
Climatological meteorological data for geographic regions can be used to assess these impacts over periods of weeks to years. The climatology represents the average conditions that might be expected to impact military operations. However, soldiers actually experience daily weather variations which are usually very different from the climatology.
Daily weather can have a large impact on operations, particularly when extreme weather events disrupt both military and civilian functions.
These events may either be short-term events, such as heavy precipitation, desert storm and rain storms, and tropical cyclones, or longer-term events, such as extended cold temperatures, heat waves and drought.
Please don't forget to comment, like and share.