Joseph Oko, the father of a 20-year-old Moses Oko suspected ritual killer, has revealed certain details about his son's lifestyle that may have contributed to his son's alleged act.
During a recent interview with AIT News, Joseph provided additional details about his son's condition.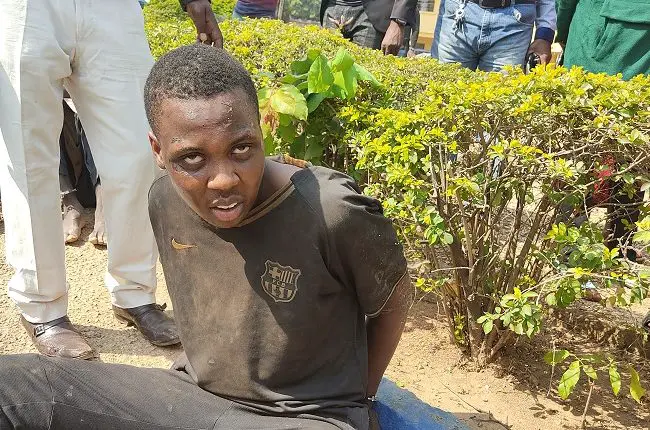 You may have heard of Moses Oko, the young University of Jos student who was accused of killing Jennifer Anthony, another University of Jos 300-level student, for ritual purposes. Before the sad incident, Jennifer was rumored to be Moses' girlfriend.
READ ALSO: Check Out Some Items Recovered From Moses Okon, Suspected Killer Of 300 Level Student Of Unijos, Jennifer Anthony (Photos).
The suspect, Moses Okon allegedly sedated the late Jennifer Anthony and used various instruments to remove her eyes and other important body parts before fleeing the hotel after the heinous act.
The suspect's family, on the other hand, claims that their son is mentally ill. During a recent interview, the suspect's father, a University instructor, addressed the problem.
Speaking about his son, Joseph Oko said, "I suspected that my son was smoking weed as I often smelled it. I confronted him about the issue, and he told me that it is better than smoking cigarettes."
Jennifer's lifeless body was discovered in a hotel on Zaria Road in Jos, with several of her body parts gone, including her eyes.