Boko Haram Islamist Group have been bombed, strafed, ridiculed, and pushed back, but they continue to fight. Boko Haram's insurgency was expected to have been over by now. The Nigerian government had declared the organization "technically defeated" on numerous occasions. Why are they still on a killing frenzy?
Boko Haram, in plain English, does not care and will not give up.
In January 2015, the militants took control of swaths of land in and around their native state of Borno, estimated to be 50,000 square kilometers (20,000 square miles), but not the state capital, Maiduguri, where the group was initially located.
Even the Nigerian army's win in certain Boko Haram-controlled towns does not appear to have weakened the extremist group. Instead, they diverted their substantial force to another city or searched for weak points to retake a city that had previously been liberated.
So why have they not been defeated?
Many things can account for the reason why the Boko Haram Islamist Group have not been defeated yet, one of which Is the early mistakes made by the Nigerian Government during the inception of the group.
The early mistakes that plagued the campaign against Boko Haram Islamist Group.
Boko Haram Islamist Group has become a bone lodged in the throat of the Nigerian state. Nigeria is unable to spit it out, and swallowing it is not an option.
When the insurgency in Maiduguri, Borno State, began in 2009, the federal administration downplayed it and dismissed it as a minor threat to national security. President Umaru Yar'Adua, who died in 2010, ordered the army and police to take adequate measures to put a stop to what was then deemed a nascent insurrection in the North-East geopolitical region.
During the early days of the insurgency, the following mistakes were made;
1- We did not know Boko Haram.
By the time we knew what we were up against, we found the Nigerian state reacting to their (Boko Haram) killings. They continue to set the pace of the fight by deciding when, where, and how their strikes are carried out.
READ ALSO: One Of The Most Wanted ISWAP And Boko Haram Leader, Abou Maryam Executed.
2 – Jonathan believed the insurrection was a ruse concocted by power-hungry northerners to prevent him from re-election in 2015.
Patience Jonathan, the wife of former president, also believed that bogus hypothesis and refused to believe that the Chibok girls had been kidnapped as well. When all mothers' hearts bled at home and abroad, hers was devoured by a conspiracy with no basis in fact.
In his memoirs, Goodluck Jonathan said that Boko Haram had been deflated by the time he handed over power to his successor on May 29, 2015. "Mistake number three was making that assertion.
3 – "Boko Haram was (not) deflated" before he (Goodluck Jonathan) left office, according to all available evidence.
4 – When President Muhammadu Buhari took office in 2015, he believed that all he needed to do was execute some mop-up operations and Boko Haram would be a terrible chapter in our country's past.
He seemed to believe that Jonathan had indeed "deflated" them.
Jonathan's later assertion was wishful, and he knew it as soon as the reality slapped him in the face. However, Buhari and his security officers have made similar claims that Boko Haram had been crushed on several occasions.
Boko Haram, on the other hand, has dug in deeper and grown stronger under his watch.
The US warned a few months ago that the terrorists were planning to use drones in their fight against Nigeria's government forces. That is to say, things could get worse for the country and its people.
Ignoring the US warning would be a bad move on the part of the federal government.
Unconventional tactics.
The issue is that Nigerian authorities still regard Boko Haram as a traditional military bent on securing territory. "That's the old way of doing things: you go from city to city." Boko Haram does not believe they are losing in their broader strategy. "OK, you want A, you can have A; we'll go for B, and if you want B, C, or D, we'll attack where you're not," they say.
According to observers, Boko Haram commanders have excelled at figuring out strategies and using military losses to their advantage. They are human, and they will suffer setbacks. It's all part of the fun. But, when they're hit, do they become incoherent, or do they retreat in a logical manner?
"This is not a discouraged force that has been defeated," I believe it is an orderly retreat when they are hit or repelled.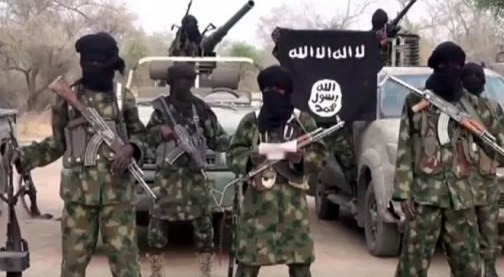 3 – Nigeria's Strategy
According to an online investigation, the Nigerian government has a history of using impromptu solutions to violent conflict. There was no policy structure or strategy in place to deal with armed insurgency in the country.
Due to the country's role in peacemaking and peacekeeping in other African countries that have undergone insurgencies, this appears to be contradictory.
Liberia and Sierra Leone are two such countries. The ECOWAS Monitoring Group (ECOMOG), commanded by Nigeria, is enforcing peace in the two countries. Nigeria also participated actively in UN peacekeeping missions. The government's reaction to terrorism, has been defined by reacting to its symptoms rather than its core causes.
The government's initial response to terrorist attacks was based on Section 11 of Nigeria's 1999 Constitution, which states that the National Assembly shall make legislation for the federation's public safety and public order (FGN 1999).
Instead of devising security measures to combat Boko Haram's terrorism, the government has relied on constitutional provisions prohibiting criminality, violent protest, or dissent.
There have been modest gains in recent years. However, the Nigerian government should be warned of announcing any sort of victory, since this has always been their practice.
"It sounds like you're putting a ding in their armor, but they'll adjust." They may have some difficulties for three, six, or a few months, but they will adapt," and return to attack in a ruthless manner to show the world that they have not yet been beaten.
Boko Haram's military, social, and media dimensions must all be addressed at the same time. "If you concentrate on the myth, they will be able to reconstruct it." If you concentrate on the military, the myth will allow them to resurge and rebuild."
"As long as that notion exists, there will never be enough bombs to kill Boko Haram," but there are no credible, functioning alternatives and no genuine uniting leaders to combat the group, either in Nigeria or in the countries that share Nigeria's borders and are closer to the Boko Haram territory.
Boko Haram Islamist Group is also preparing backup plans. "They are becoming increasingly interested in Cameroon, Niger, and Chad." They're attempting to establish bridges that will allow them to develop territories."
Solution
Our security forces, despite their valiant efforts and the president's pledge to put an end to the insurgency, are not exactly winning the battle, as the most recent episodes demonstrated. The strategies utilized to win the war thus far haven't entirely worked. A new strategy is desperately needed.
The Nigerian government cannot afford to wait any longer to put an end to the insurgency and the country's mindless bloodbath. In order to develop a winning strategy, we must first understand what Boko Haram means in terms of regional and global conflict. Boko Haram Islamist Group must be understood.
We must acknowledge that we are engaged in a real conflict as well as a more subtle threat to our nation's corporate survival. Boko Haram isn't a gang of thugs bent on committing heinous acts of violence.
It has roots that go well beyond our neighboring countries, where they appear to operate with relative ease. Their backers aren't fictitious. We can see them if we look hard enough. Nigeria must accept that it will not be able to win the war without the help and cooperation of Cameroon and Chad.
Boko Haram's goals may be regional in nature. If Nigeria does not intervene, the entire West African sub-region will be a sitting duck for their nefarious plans.
Nigeria, I believe, has enough clout in the region to make our near neighbors understand the challenges the region faces. This is a fight against the West African sub-region as well as the Nigerian state.