Most of the Toyota Hilux Gun Trucks used by Boko Haram are armed with machine guns and rocket launchers.
Toyota Hiluxes and Land Cruisers have been a constant feature in the terror group's propaganda videos in Northern Nigeria from the beginning of time.
Heavy armaments, including machine guns and rocket launchers, are usually found on Boko Haram's trucks.
"Where do Boko Haram terrorists acquire these Toyota Hilux Gun Trucks from?"
This is the issue that should be on everyone's mind right now.
How did they get their hands on so many Toyota Hilux gun trucks and SUVs which they utilize in their attacks and videos?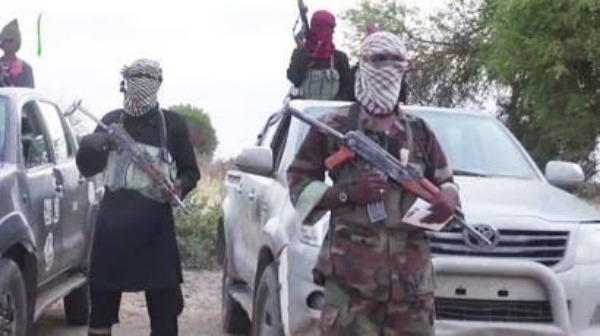 From my research, I found that Boko Haram terrorists are able to get their gun trucks through these 2 methods.
1- Through smuggling activities
On October 3, 2019, the Comptroller-General of the Nigeria Customs Service (NCS), Col. Hameed Ali (rtd), stated that 90% of cars that enters into the country were smuggled in by unscrupulous people. This include the Toyota hilux trucks we're talking about in this article.
This clarifies a number of questions about how Boko Haram obtains Hilux trucks. Nigeria's porous borders are due in part to Boko Haram's smuggling activities. Due to the porous nature of Nigeria's borders, Boko Haram members have discovered techniques for smuggling automobiles across and within the country.
READ ALSO: CJTF In Maiduguri Captures Terrorist While Stealing Farm Produce, Kill 3 Others.
2- Through attacks on Military Base
There is little hard proof as to where Boko Haram obtains these Toyota Hilux Gun trucks from. However, it is a reasonable assumption that the majority of its weapons are stolen from attacked military locations or bases.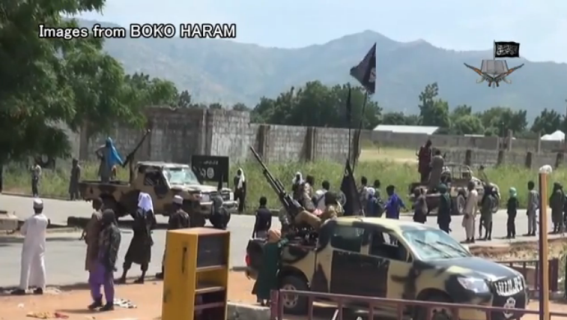 In addition to Hiluxes, the terror gang has a fleet of military vehicles that were taken during ambushes on military bases.
The organization has increased its use of captured Nigerian Army (NA) armoured vehicles to strike security troops in recent months.
Terrorists frequently steal firearms from UN peacekeeping teams and military. Boko Haram and ISWAP stole stores of assault rifles, military trucks, and hundreds or thousands of rounds of ammunition each time they overran a military base, fueling their brutal insurgencies.
ISWAP brags of transporting away four tanks and other vehicles after the Metele attack a few years ago. The militants substitute Boko Haram's black-and-white insignia for the striped flags. The group's prowess as well as its firepower increased as a result of such hauls.
Conclusion
Boko Haram's capacity to seize, alter, and use motorized vehicles, as well as travel waterways with boats, has allowed the group to continue terror operations and state-like activities throughout Northeast Nigeria and the Lake Chad Basin.
Boko Haram and ISWAP have become one of the most powerful franchises of the Islamic State and the leading terror organisation in the Lake Chad Basin since the uprising in 2009. To move within and outside its enclaves, the organization uses a variety of types of transportation, including boats, motorcycles, Toyota hilux gun trucks, and, more recently, homemade up-armoured carriages.
The Toyota Hilux and Buffalo land cruiser pickup trucks, most of which were captured in ambushes and raids on national troops and partners, make up a sizable portion of the ISWAP arsenal, which are used with ground assault and anti-aircraft armament systems.
To minimize and lessen risk to security personnel, aid workers, and civilians, the Nigerian military and government are expected to find a long-term solution to porous border issues and strive to limit the rate at which military equipment and vehicles fall into the hands of these terrorists.
Hundreds of thousands of people have died directly and indirectly as a result of the region's 12-year conflict, which has displaced more than two million people.
Read more on Boko Haram/ISWAP's transportation inventory HERE.