Many people have been shocked by a fierce gun duel between the Police and gunmen suspected to be armed robbers in South Africa during a robbery incident in Rosettenville yesterday. Some were even wondering why South Africa has become a haven for crooks.
According to multiple sources, 18 criminals attempted to rob a cash truck yesterday, and the cops were quick to respond.
The armed robbers, after being surrounded refused to surrender to the police, instead they opened fire on the officers. They also fired at Police quick response Helicopters.
However, due to the superior firepower of the Police, ten armed robbers were shot dead and eight were arrested alive during the confrontation that left some police officers injured.
Bheki Cele, the Minister of Police in south Africa was stunned by the actions of the criminals after arriving at the crime scene to access the situation.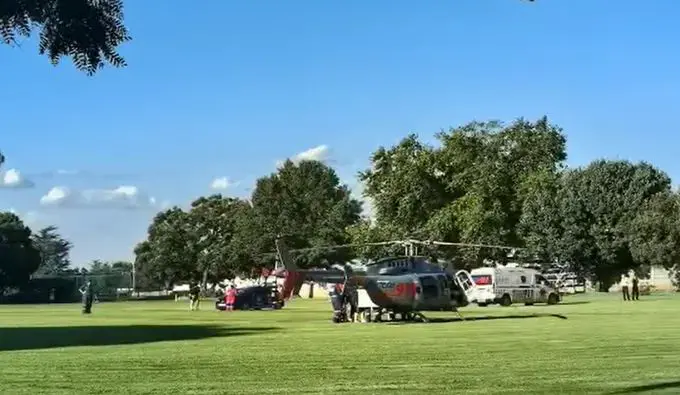 Cele claimed in an interview with eNCA that the majority of these criminals are from Zimbabwe, Botswana, and KwaZulu-Natal. He went on to say that one of the gang members who fired shots at the helicopter injured both the pilot and the assistant pilot.
Watch: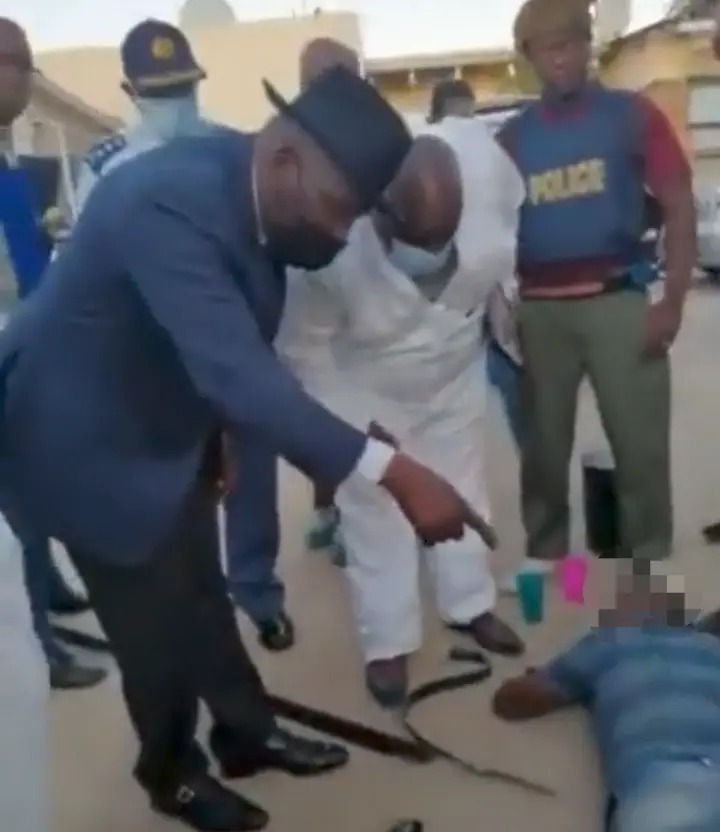 Cele also told the press that one of the suspects informed him that they turned to crime because they were hungry, which he refutes, claiming that if they were starving, they would not have been able to afford to buy eight AK-47s.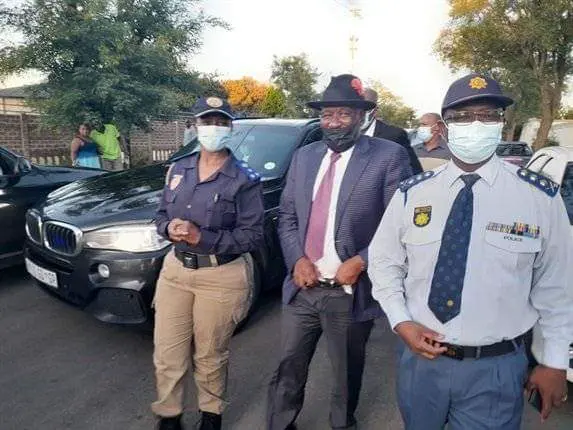 The dead suspects were seen lying on the floor of the building in photos shared by Yusuf Abramjee on Twitter.
Yusuf also shared a video about the robbery on Twitter. Graphic content though:
READ ALSO: Son Kills Mother, Dies Moments Later After Being Hit By A Car.
According to reports, seven suspects who took part in the robbery are believed to be on the run, while five police officers were seriously injured and are fighting for their lives in the hospital.
"There are a lot of gangs," Minister Cele said while addressing the press. They are very dangerous and have no problem killing anyone in order to achieve their objectives. The vast majority are well-armed and have quick escape vehicles.
"This particular gang has 25 member who tried to rob a cash truck, and they didn't care who gets hurt in the process," Cele said.