Wild Animals are a blessing in disguise for Nigerian soldiers deployed in and around forest areas. One of the perks of clearance operations in the forest area is that one might get a chance to hunt for some massive wild animals.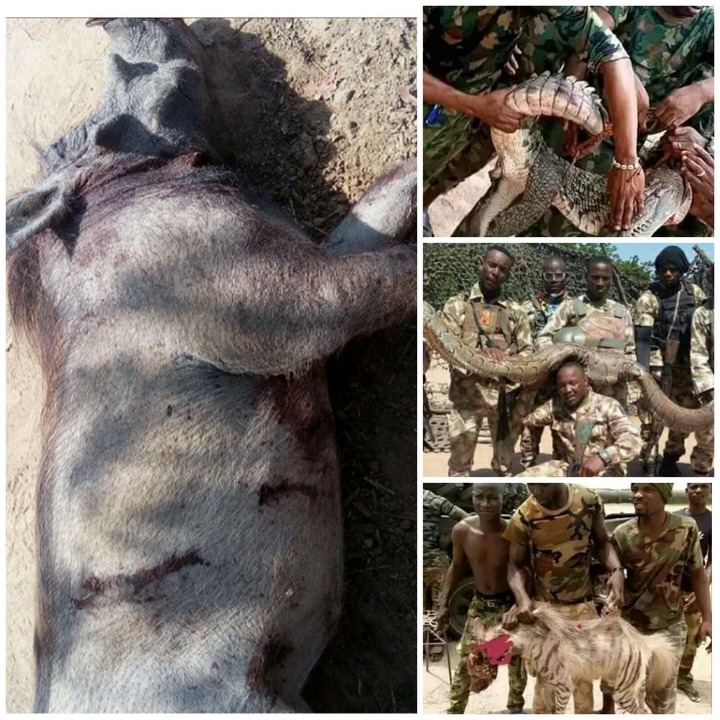 People, especially in the Northeastearn part of Nigerian have rightly associated Sambisa forest, a forest that hides Islamist militants, Boko Haram, with wild animals, wicked and poisonous reptiles such as loud hissing rattle snakes and giant crustaceans crawling underneath the forest vegetation which can be as high as two metres in some sections.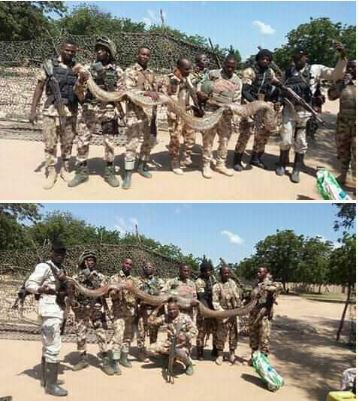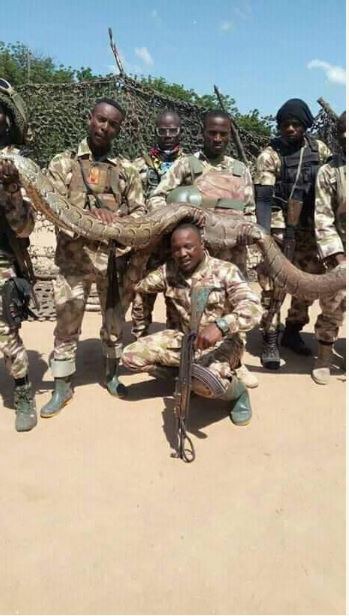 The forest harbours a sizable population of wildlife, typical of savannah habitats worldwide and a conducive environment for animals such as monkeys, antelopes, lions, elephants, as well as bird species such as ostrich, bustard and a lot of other migrating species.
.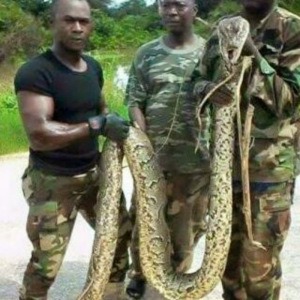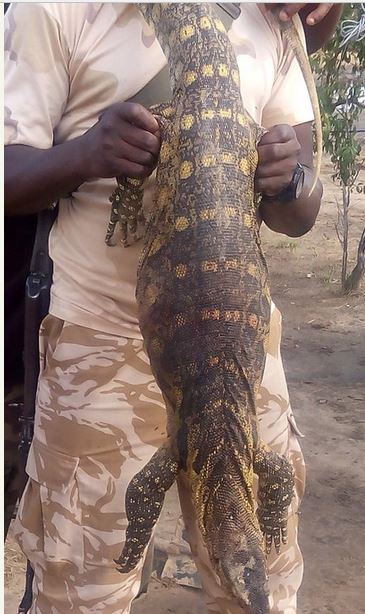 It is important to note that no matter who they're fighting for, soldiers around the world have something very basic in common. They need to eat. These wild animals serve as bushmeat for most soldiers in the forest provided they have all the necessary cooking utensils and spices.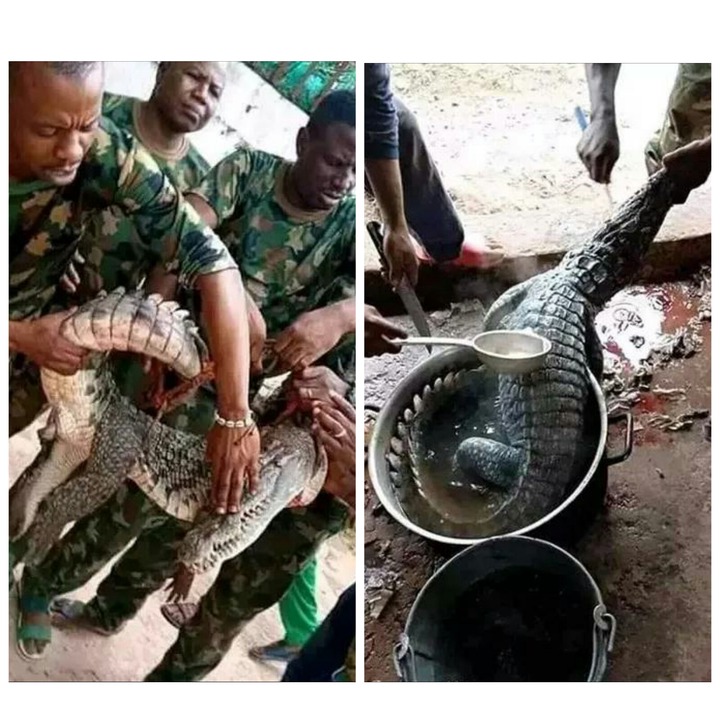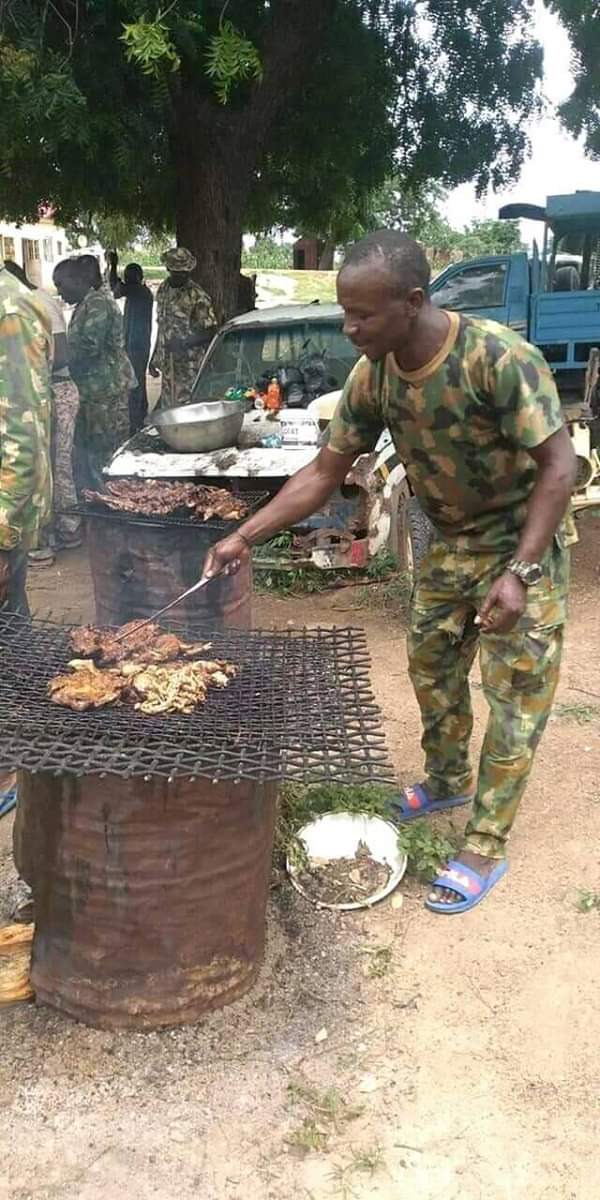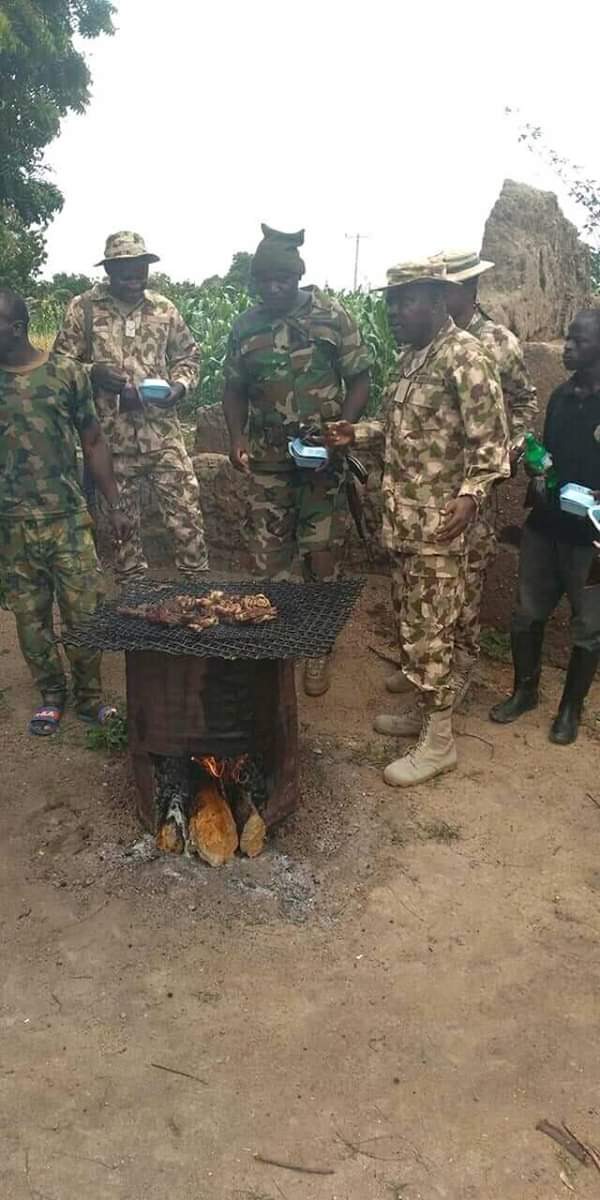 Most Nigerian soldiers fighting against the dreaded Islamist group Boko Haram in the Sambisa Forest sometimes hunt for wild game if they had time. However, this is not a very reliable way to feed an army. Rather than counting on these methods for the bulk of their food, most soldiers simply use hunting as an opportunity to gather extra rations or to access foods they wouldn't otherwise be able to acquire.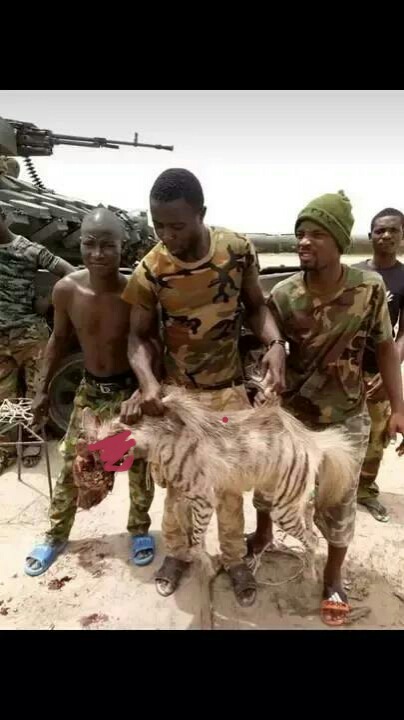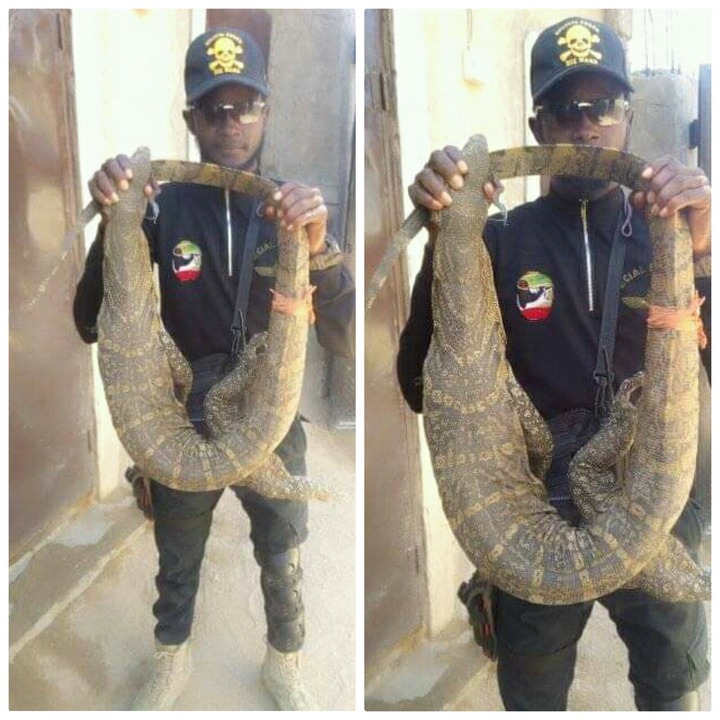 Wild game are good source of protein which are an absolute necessity for soldiers in the field, but this animals are always difficult to come by, that's why you cannot always rely on them for food.
Wild game could be butchered if they are available, but the meat would need to be cooked the same day and could not be transported.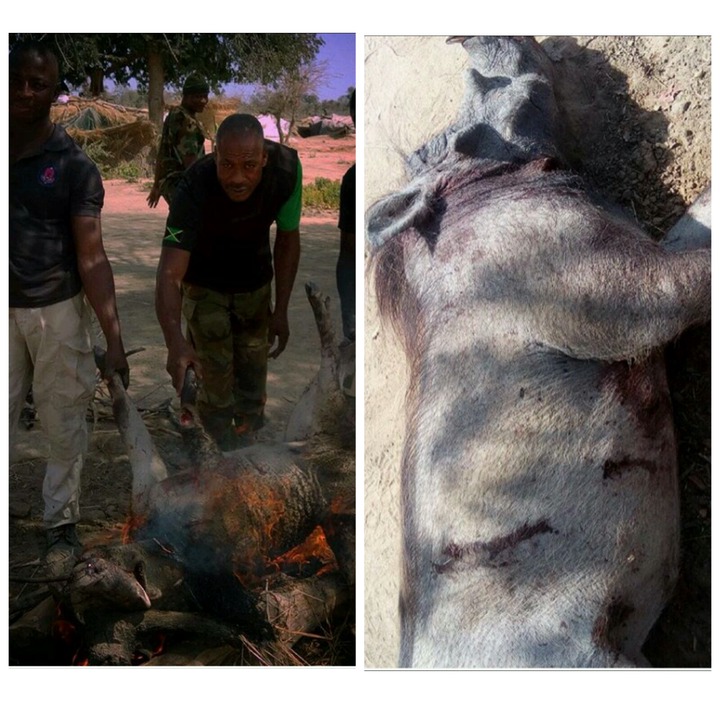 These massive wild animals have been a blessing In disguise for some Nigerian soldiers fighting against Boko Haram terrorists. There can be no scarcity of food where there are a lot of wild animals that can serve as bushmeat.
To learn more about Boko Haram insurgency in Nigeria, read this article by Ishaq Khalid on BBC via this link:
Also read more about military activities and insurgency by visiting our blog at: https://gallantmilitary.org.ng