Since the beginning of 2021, there has been bloody clashes between the Ipob ESN Members and a combined team of security operatives in some South-Eastern States, most notably Orlu, Imo State.
These clashes has led to the capture and killing of some prominent Ipob ESN members.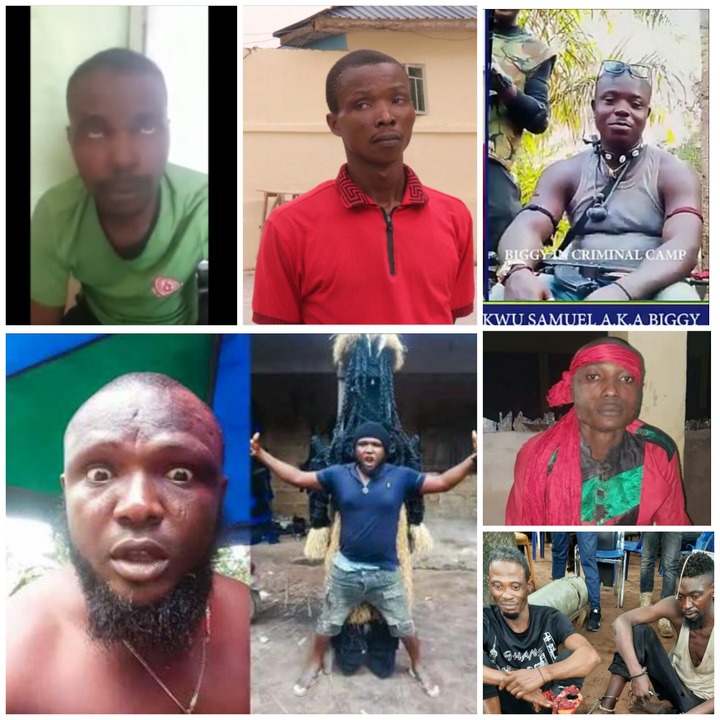 Below are details of some of the Ipob ESN members that have been apprehended or killed by the Nigerian military:
Commander Ikonso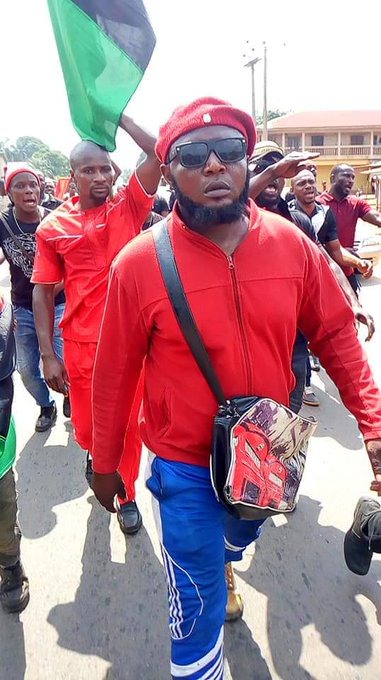 Nwaokike Kayinayo Andy popularly know as Ikonso was a commander of the Eastern Security Network (ESN) who was killed by the Nigerian security forces. He joined the security arm of IPOB (ESN) in 2019 after it was established.
Prior to joining ESN, Ikonso was a die hard supporter of Nnamdi Kanu and a member of the Indigenous People Of Biafra (IPOB). He was born on December 25, 1985.
Two Ikonso Boys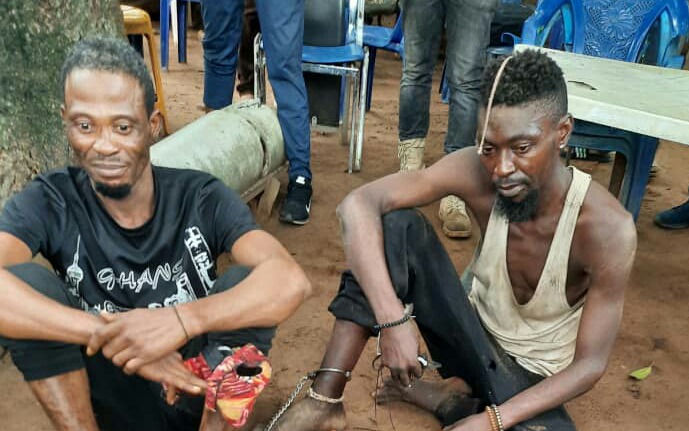 After the Nigerian security forces neutralized one of the overall commanders of the IPOB's Eastern Security Network in the Southeast popularly known as Ikonso Commander, two of his boys (Pictured above) were captured alive during the event that led to the death of Ikonso.
Ikechukwu Ohaeri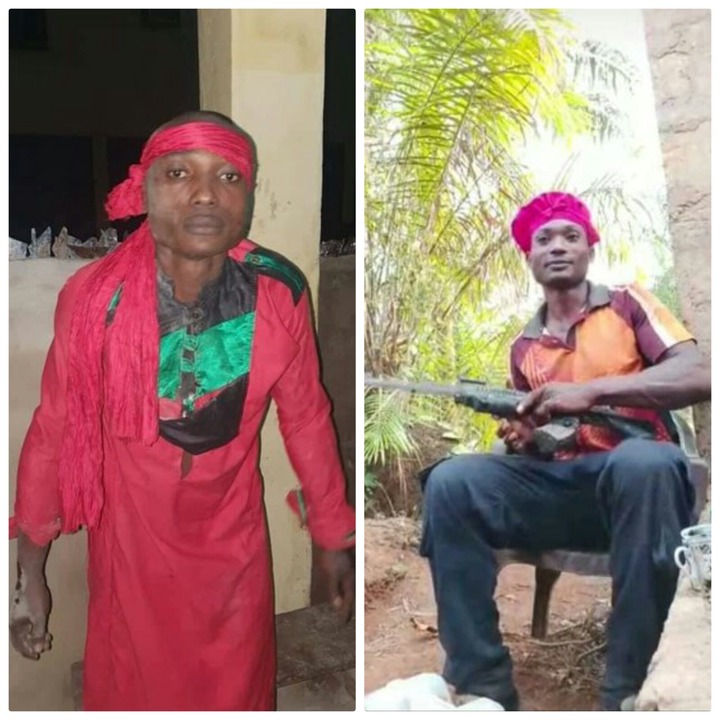 The Nigerian Police recently arrested Ikechukwu Ohaeri who hails from Ihitte Uboma Local Government Area of Imo state. The news about his arrest was published in a vanguard newspaper on May 2, 2021. According to the report, he was arrested alongside 12 others after security operatives raided his home town in Ihitte, Uboma local government area of Imo State.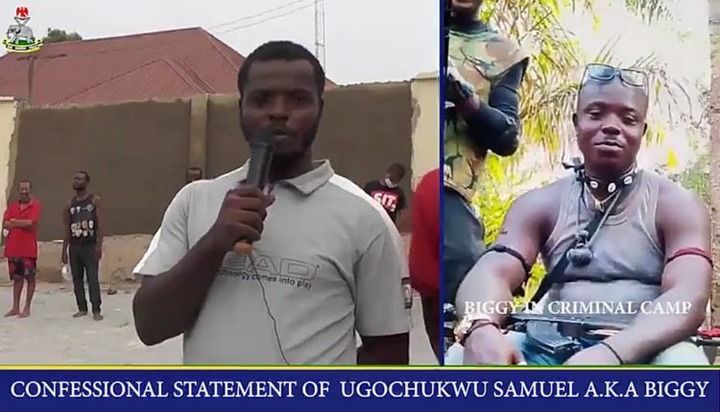 Biggy is a 28-year-old native of Arochukwu LGA in Abia State. In a confessional statements, he admitted to have been a member of ESN ESN since 2017 and until his arrest he was the second in command in special forces, ESN.
Police investigation revealed that Biggy was among the criminal elements that attacked policemen on duty at a checkpoint on December 24, 2020, along Orlu-Ihiala Road in Imo State where two police officers were killed and a Police Hilux patrol van set ablaze.
He was arrested while receiving treatment in a hospital after he suffered gunshot wounds during a gun duel with security operatives.
Read more on how Biggy was captured here: https://web.archive.org/web/20210329142808/https://www.pmnewsnigeria.com/2021/03/28/police-arrest-16-ipob-members-with-guns-bombs/https://web.archive.org/web/20210329142808/https://www.pmnewsnigeria.com/2021/03/28/police-arrest-16-ipob-members-with-guns-bombs/
Andy, a.k.a. Japan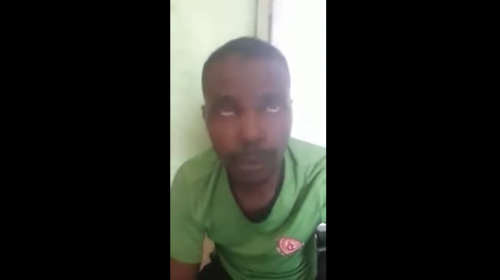 Andy, alias Japan, was reportedly captured recently in Orsu Local Government Area of Imo State. In a recent news published by Sahara reporters, he confessed to have joined the ESN about three years ago.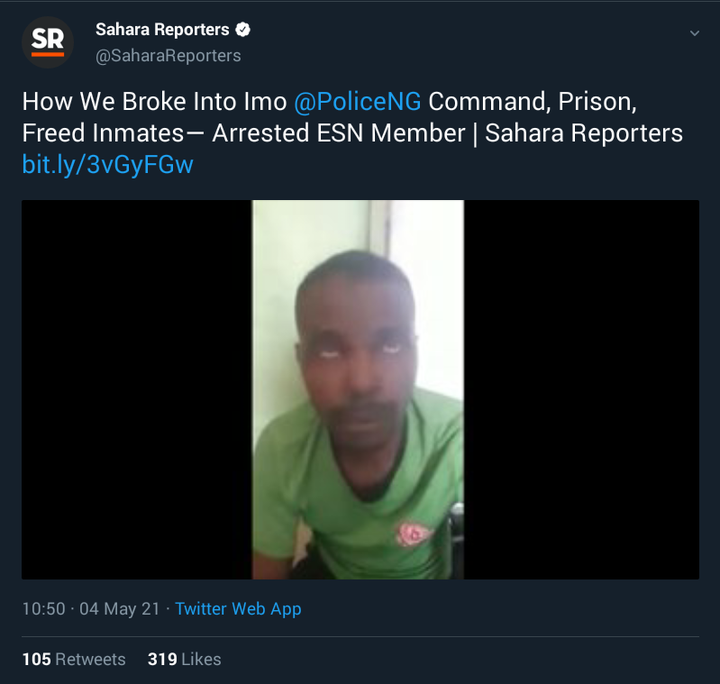 He also admitted to have participated in the recent attacks on the police headquarters and prison.
Raphael Idang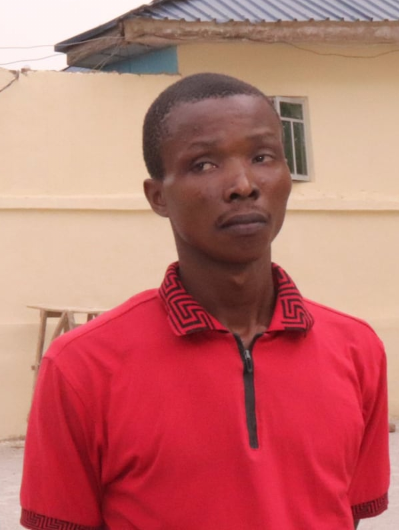 Raphael Idang is a 31-year-old native of Odukpani LGA of Cross River State was arrested alonside Ugochukwu Samuel, a.k.a Biggy and 14 other criminals in March, 2021.
Police investigation revealed that Idang joined IPOB on March 17, 2020, and was recruited into its security arm, the Eastern Security Network (ESN). According to his confessional statement, he also admitted to have participated in the killing of close to a dozen security operatives, including four soldiers.
IPOB has repeatedly said it formed ESN to protect rural Igbo communities but others accuse the armed group of armed robbery, murder of unarmed civilians, fatal assaults on the police and theft of weapons.
The Nigerian government saw the ESN as a threat to its authority and deployed the army to locate and destroy ESN bases. This has led to a series of confrontations between the non-state security outfit and Nigerian security forces.
Visit us at https://gallantmilitary.org.ng for more news.