The Nigerian Army door gunners on helicopters are Nigerian Army members trained to provide cover to those on the ground and the crews and passengers on military combat helicopters. These helicopters are operated by Nigerian Air Force personnel.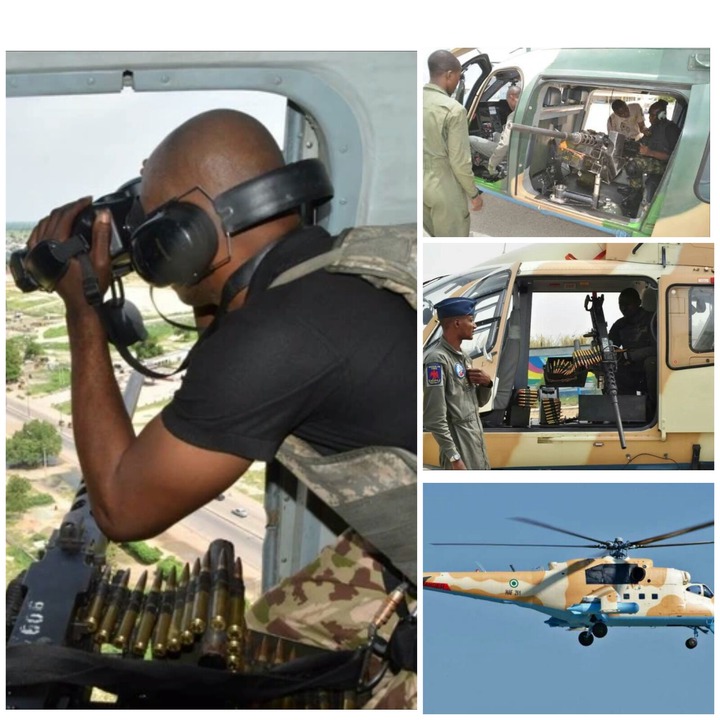 The images in this article shows a cross section of Helicopter backdoor gunners of the Nigerian Air Force Regiment. These guys are tasked with firing door mounted armament aboard helicopters.
The Nigerian Air Force are employed in a variety of missions ranging from search and rescue, reconnaissance, and casualty evacuations.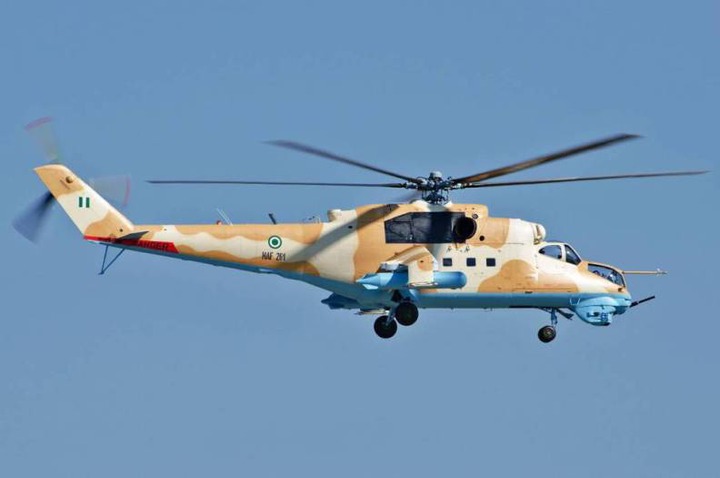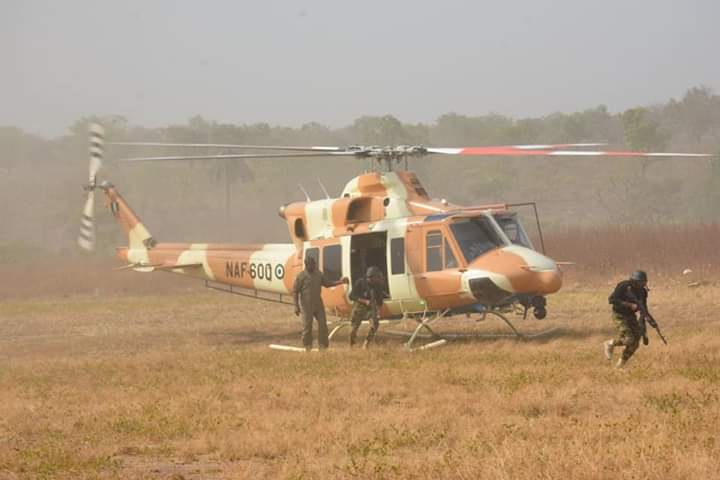 The door gunner of an helicopter or the Gunship has responsibilities and training that include inspection, maintenance and testing. They have also been known to operate some of the fastest shooting weapons in military history.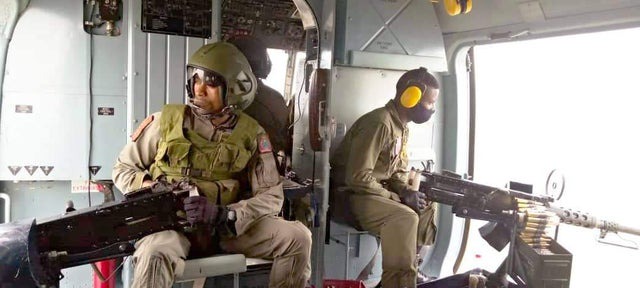 Although the job's very name, door gunner, and what you might see on TV or in the movies tends to emphasize shooting. That's only part of the task. As a member of a flight crew, door gunners work in close communication with the pilot's.
READ ALSO: 3 Fighter Jet Pilots Who Ejected From Their Plane At The Last Second Before A Crash
They serve as an extra pair of eyes scanning the ground and letting them know what is going on below. A soldier's knowledge of ground tactics and movement can come in handy here.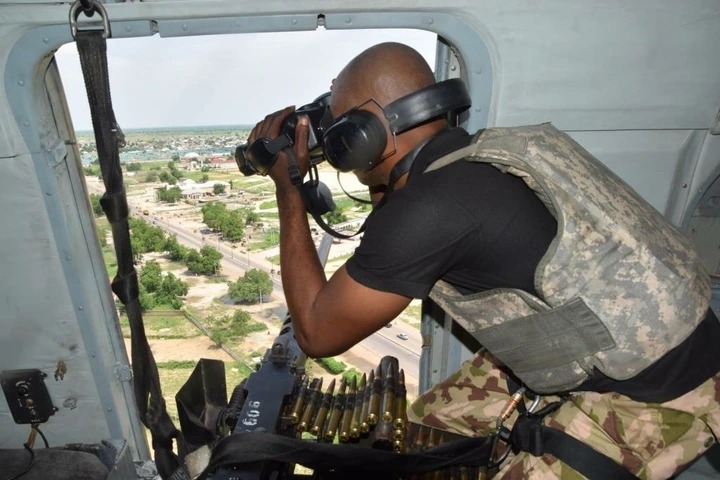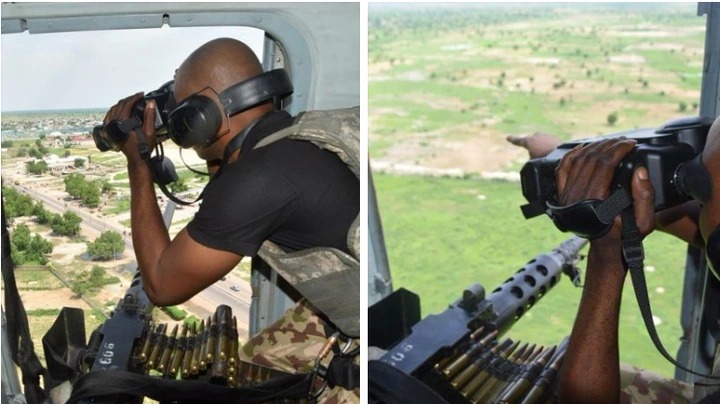 Potential door gunners also need to get used to wearing two levels of clothing to protect them from ground fire. In addition to this, they need a full coverage helmet that both protects and allows for communication with the rest of the crew. Lasty they would have to bound themselves a sturdy tether to keep them from falling through the helicopter's open door.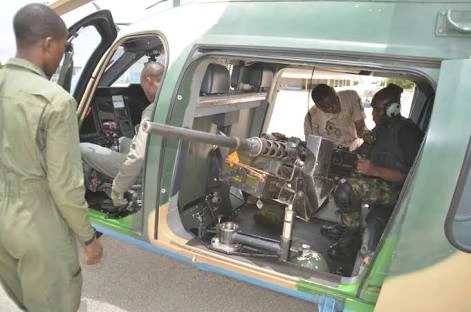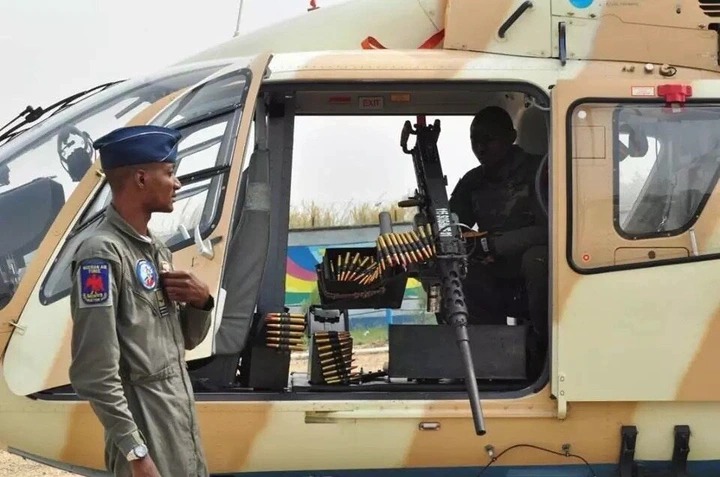 For certain aircraft, a door gunner would use a fully automatic Gatling gun placement.
For the Nigerian Air Force, the back door gunners are expected to facilitate effective air-ground integration. That would improve the freedom of action of surface forces at all echelons during combat operations.
Photo Credit: All photos were sourced from the Nigerian Air Force Facebook Page.