In reality, fighter jet pilots requires an incredible amount of training and precision which makes sense considering you're flying around a machine that costs tens of millions of dollars. The training they receive is second to none, but there's way more that goes to being a fighter pilot than eliminating bad guys and showing off in air shows.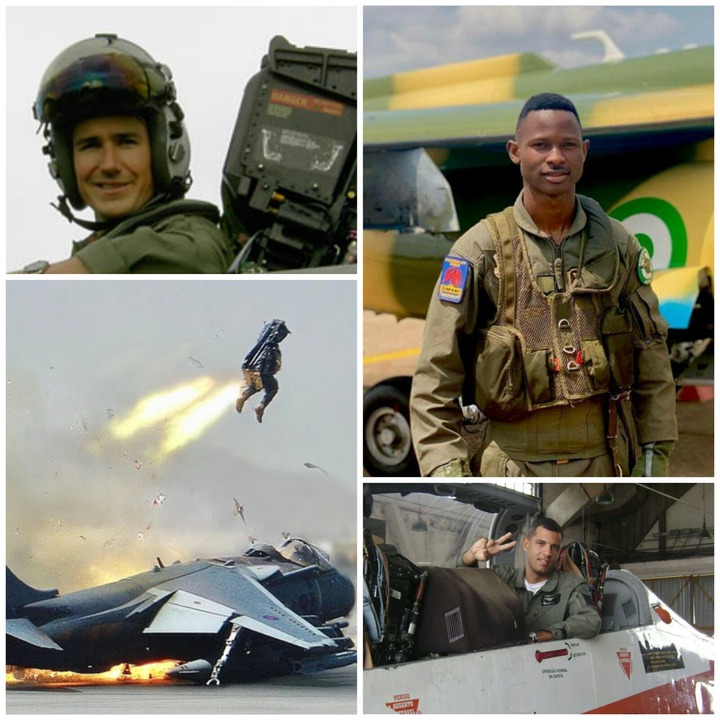 The first and most important thing that aircraft pilots learns how to do is to stay alive, making split seconds decision that could safe not only their own lives but the lives of those around them. So when things go south for a pilot, they have to instinctively know when to eject from the aircraft all while figuring out how to avoid as much collateral damage as possible.
It is an incredibly hard thing to train for, and even harder to do when the situation calls for it. Here Are 3 pilots who ejected at the last seconds;
Flight Lieutenant Abayomi Dairo.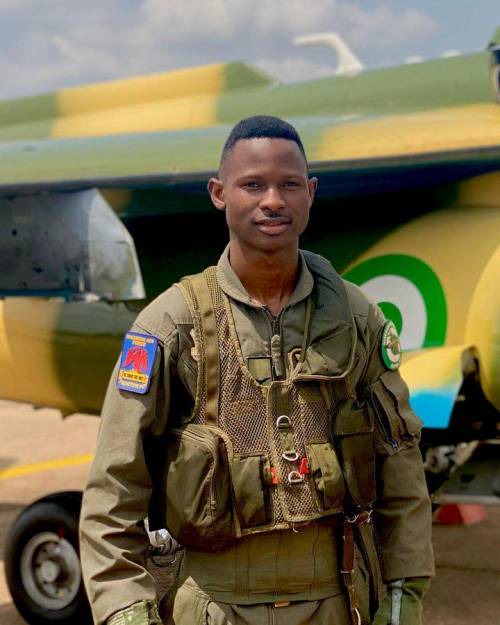 Photo Credit: Nigerian Air Force Facebook Page.
Intense fire from bandits caused a Nigerian fighter jet to crash in northwestern Zamfara State, but the pilot survived by ejecting from the aircraft. Pilot Abayomi Dairo succesfully ejected, evaded several bandit hideouts and eventually made his way to an army unit under cover of darkness.
According to a statement by the Nigerian Air Force, on 18 July, 2021, at about 12.45 pm, a Nigerian Air Force (NAF) Alpha Jet aircraft, returning from a successful air interdiction mission between the boundaries of Zamfara and Kaduna State, came under intense enemy fire which led to its crash in Zamfara State.
Luckily, the gallant pilot of the ill-fated aircraft, Flight Lieutenant Abayomi Dairo, successfully ejected from the aircraft.
TJG Jon Vanbragt.
According to LT. Vanbragt; "on January 29, 2005, I was making my first night trap in the fleet onboard USS Kitty Hawk as a brand new "nugget" pilot in a F/A-18F Super Hornet. On the trap, the 3 arresting cable parted and I felt the jet buck forward and accelerate as I saw the lights of the edge of the landing area passing under my nose gear at 48 knots: Even as an inexperienced Lieutenant Junior Grade, I knew it was time to eject. The SJU-17A (Mk 14) NACES ejection seat saved my life that night, despite ejecting on the ragged edge of the published envelope.
Three days later, I strapped back into another F/A-18F and flew again with total confidence, that should the worst happen again, I could implicitly trust the NACES ejection seat to keep me alive, safe and sound."
Andre Ricardo Moreira.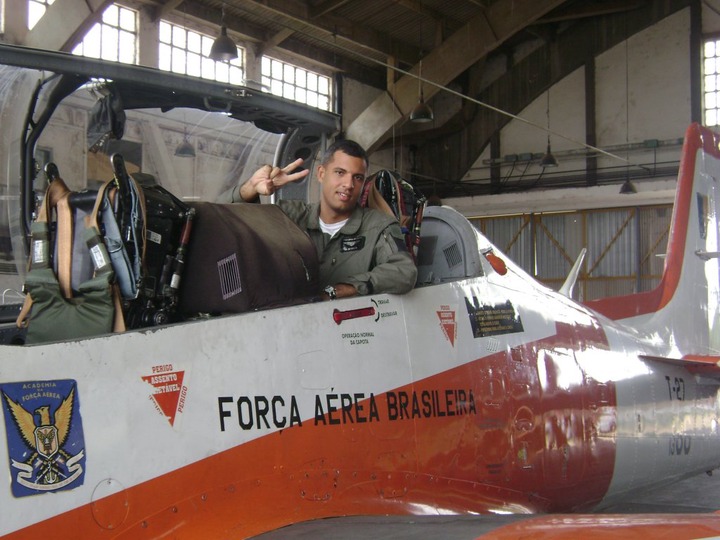 In a publication on Martin-baker.com, pilot Andre Ricardo Moreira noted; "I am grateful to God in first, to Martin-Baker, and the maintenance team of the ejection seats, because on October 31, 2007 I was successfully ejected, in which I did not suffer any injury, leaving the accident.
It is with great satisfaction that I write this statement 13 years after the event and I am alive to tell the story. During the test flight after completing scheduled inspection, the aircraft had an engine failure, preventing sufficient thrust to allow the aircraft to reach its destination safely. At that moment, the pilot commanded the ejection about 400 meters from the airstrip, still inside the Air Force Academy.
For more military updates visit our website.